Histamine & Allergen Response
Quercetin, a remarkable antioxidant, is designed with highly bioavailable ingredients to support your body's normal response to allergens, inflammation, and histamines. Utilizing phytosome technology for enhanced absorption, our advanced formula effectively delivers the natural immune and allergen support your body requires. Experience an immune system boost, relief from allergy symptoms, and protection for your respiratory health with this potent, naturally-occurring antioxidant.
Anyone looking for allergy relief
Anyone who wants to boost immunity
Take 1 capsule twice daily or as recommended by your healthcare provider.
View full details
Uniquely Made

Powerful Performance, 20X Enhanced

Our plant-based Quercetin sets itself apart with its robust, enhanced formula that incorporates phytosome technology using sunflower lecithin, facilitating the delivery of active quercetin into cells. Unlike other supplements that contain synthetic and poorly absorbable ingredients, our advanced formula features Quercefit™, a patented, highly bioavailable, phospholipid form sourced from the flower buds of the Sophora Japonica plant. Leveraging Phytosome® technology, our unique compound enhances absorption by up to 20 times higher than standard quercetin products.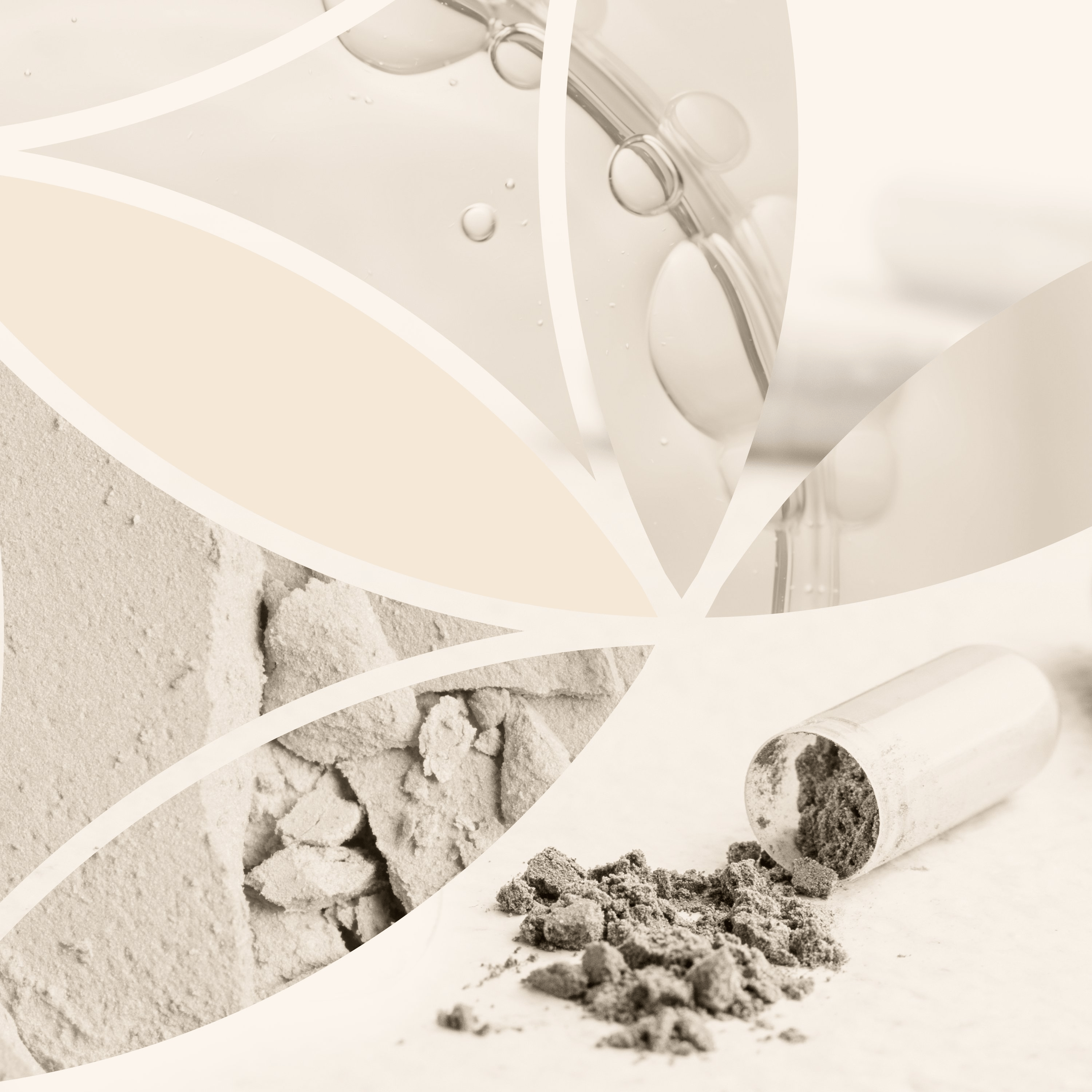 The Benefits

How Quercetin Leads to a Better You.
Histamine & Allergen Support

Quercetin's remarkable properties support a normal response to inflammation while regulating allergen response and histamine release. This makes it beneficial for managing allergic reactions, reducing symptoms like runny nose, watery eyes, and sneezing, and providing relief from seasonal allergies.
Immune Boost

Quercetin supports immune system function through its antioxidant and anti-inflammatory effects. It helps regulate immune cell activity, modulates immune response, and enhances the body's defense against infections. By promoting a balanced immune system, quercetin may contribute to overall immune health and resilience.
Respiratory Health Protection

Quercetin's anti-inflammatory properties can be particularly beneficial for respiratory health. It may help alleviate inflammation in the airways, reduce bronchial hyperresponsiveness, and support lung function. Additionally, quercetin's antioxidant activity may protect against oxidative damage in the respiratory system, making it a valuable compound for maintaining healthy respiratory function.
Made With

Clean, Pure, Premium Ingredients
100% VEGAN | GLUTEN-FREE | NO ADDITIVES, FILLERS, OR PRESERVATIVES
Quercefit™ is a patented, highly bioavailable form of quercetin sourced from Sophora Japonica flower buds.
The Impact

It Works.

From LC

I bought this quercetin and the liquid zinc supplement for my mother who has had terrible allergies for as long as I can remember. For the first time in many years, she finally has relief from her upper respiratory issues! Among other symptoms, she'll often develop a persistent cough, but as soon as she starts taking these two supplements together, it will subside. I'm so happy to have found a natural high quality solution for her!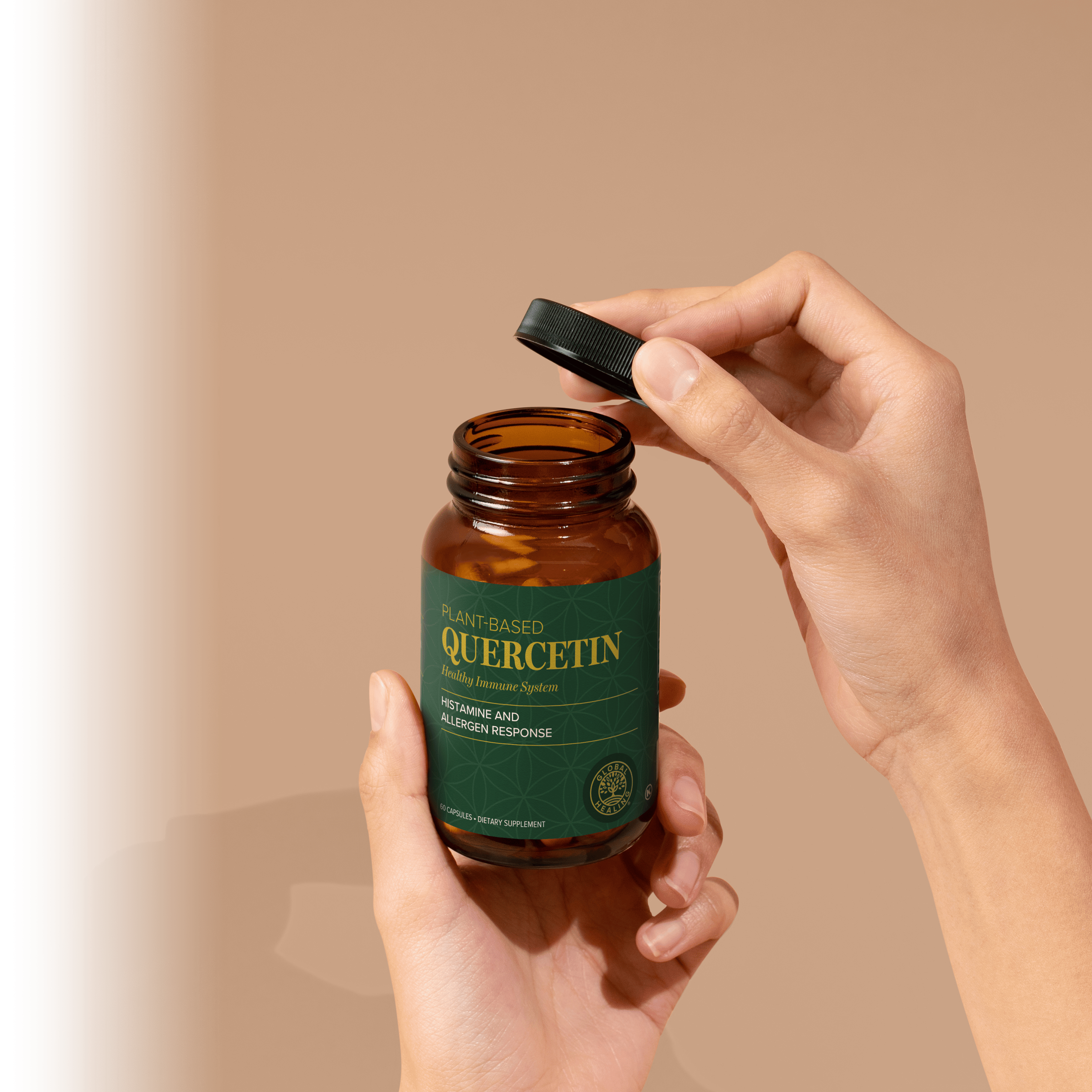 Curate Your Collection
Our customer success team selected these products to further transform your health.
Trace Mineral
Combining quercetin with zinc can support immune function and provide antioxidant protection. Zinc is known for its role in immune system regulation and can work synergistically with quercetin to promote overall immune health.
$24.95
Immune Defense
Oregano oil harbors gentle yet potent compounds like carvacrol and thymol, known for their natural antimicrobial and antiviral properties. When paired with quercetin, this combination offers a gentle yet comprehensive approach to support immune function and address pathogens.
$26.95
Allergen Support Spray
If you're seeking heightened allergen support, consider Lung Health. It aids in soothing airways for unencumbered breathing and fosters a healthy response to allergens and histamines, while quercetin promotes your body's normal response to allergens, inflammation, and histamines.
$29.95
Frequently Asked Questions
When you say it is good to take Quercetin with Zinc, do you mean simultaneously?

Quercetin is a polyphenol-flavonoid known to increase the cellular absorption of Zinc, so you can take Quercetin simultaneously as Zinc and not 20 minutes apart.
Can I use this if I'm using Lung Health?

You can combine Lung Health and Quercetin to further support respiratory health.
Can this be taken ongoing daily?

We suggest taking one capsule twice daily, with or without food, for as long as desired.
What is phytosome technology?

Phytosome technology is an enhanced method using sunflower lecithin that delivers active Quercetin into cells. The phytosome delivery method can increase the absorption of Quercetin up to 20 times compared to other products.
Can you take both capsules simultaneously, or must it be taken two times daily?

We recommend taking one capsule twice daily vs. together (with or without food) to ensure maximum absorption.
How many mg per capsule?

Each capsule contains 250 mg of Quercefit®️ (Quercetin from Sophora japonica extract / Phospholipid lecithin from sunflower). We suggest taking one capsule twice daily (with or without food) or as directed by your healthcare provider.
Is quercetin the same as Turmeric since turmeric makes your blood thin?

Quercetin and turmeric are both antioxidants. While they may have mild blood-thinning properties, they offer different benefits and are not identical. Quercetin is excellent for supporting your immune and respiratory systems, and Turmeric is best used to ease your inflammatory response to help with joint health.
Is quercetin harmful to the kidneys?

High servings of quercetin generally may affect the kidneys. If you are taking high servings greater than 1,000 mg daily for longer than two weeks, it is recommended to have periodic breaks from taking quercetin. If you have kidney disease, please check with your healthcare provider of choice before use in these delicate situations. Additionally, our product offers 250 mg of Quercefit (Quercetin from Sophora japonica extract/ Phospholipid lecithin from sunflower), and we recommend taking one capsule twice daily.
Can this be taken in water?

Plant-based Quercetin is gentle on the stomach and can be taken with or without food. You can also open the capsules and mix the powder in water.
Can I take this product with turmeric?

Yes, some research suggests that taking Quercetin and Turmeric increases the absorption of the curcuminoids in Turmeric without affecting the absorption of Quercetin.