Natural Immune Boost
Elderberry and echinacea provide a time-honored herbal combination known to support a healthy immune system and provide your body with a potent antioxidant. Our vegan blend of highly bioavailable, organic elderberry and echinacea is designed to defend against harmful organisms and seasonal distress. It also tastes great, is easy to use, and is safe for kids. A trusted and effective way to provide the support your body needs during periods of seasonal illness — especially the winter months!
Anyone who wants to improve immunity.
Shake bottle well. Take 1 ml twice daily or as recommended by your healthcare provider.
View full details
Uniquely Made

The Immunity Elixer

Individually powerful, but together unbeatable — the dynamic herbal duo that works synergistically to boost immunity. Formulated with our proprietary Raw Herbal Extract™ technology to preserve the essence of the plant's powerful healing nature. These premium ingredients are extracted without heat, alcohol, or harsh chemicals, so you receive the most potent, bioavailable liquid extraction on the market.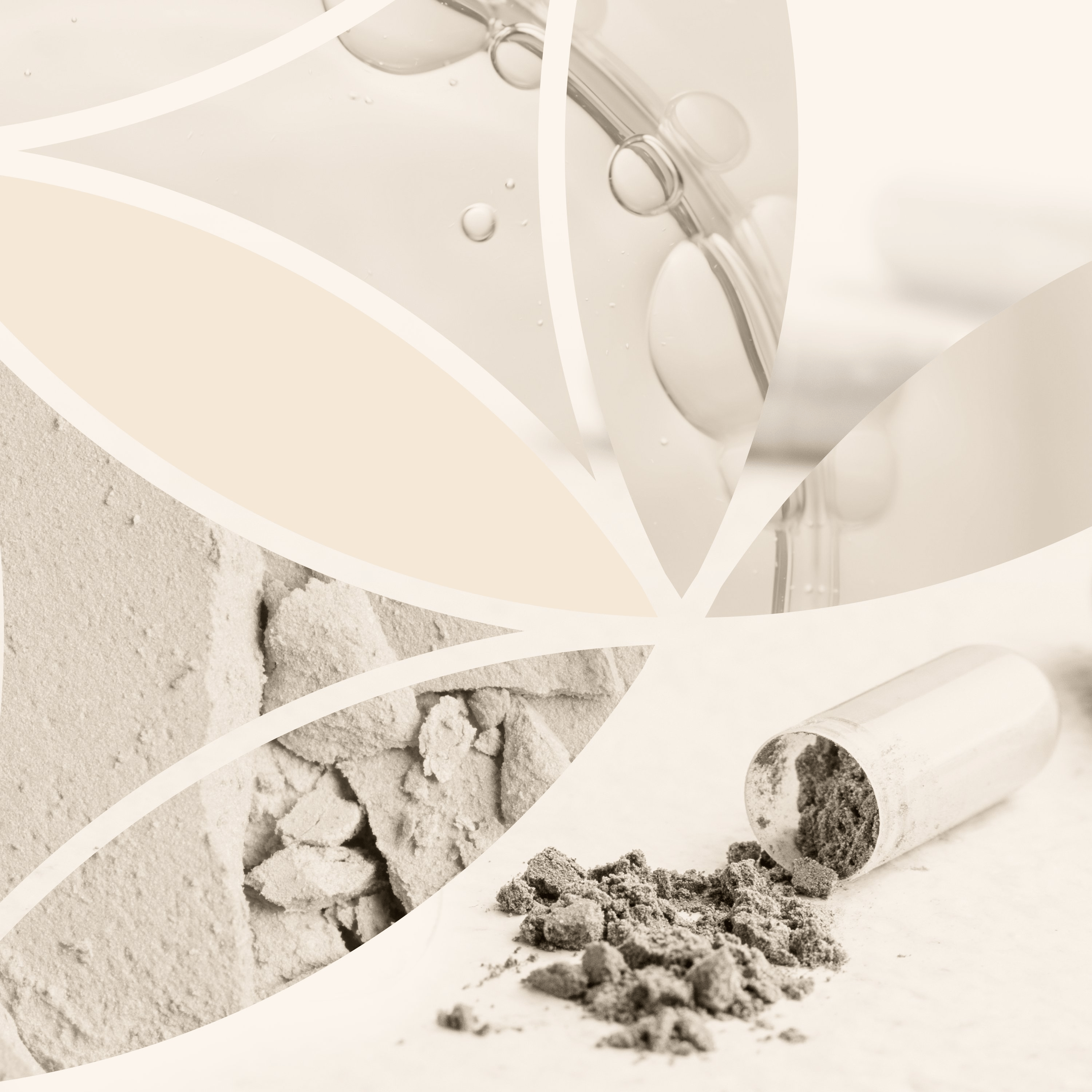 The Benefits

How Elderberry & Echinacea Leads to a Better You.
Boosts Immune System

Elderberry may be able to slow down the virus's ability to multiply and spread, potentially reducing the severity of symptoms and shortening the duration of illness. Echinacea's polysaccharides and alkylamides can stimulate the immune system by increasing the activity of immune cells. Together, elderberry and echinacea work in synergy to provide a powerful immune-boosting effect that can help support overall health and wellness.
Defend Against Harmful Organisms

Echinacea and elderberry are natural remedies that have shown promise in their ability to combat harmful organisms and support overall health and wellness. Echinacea has been found to have antimicrobial properties, inhibiting the growth of certain bacteria and fungi, while elderberry has been shown to be effective against some strains of bacteria and viruses, such as the flu virus.
Strong Antioxidant

These two powerhouses contain antioxidants that can protect the body against free radicals, which can cause oxidative stress and damage to cells. Elderberry's anthocyanins and echinacea's flavonoids and caffeic acid derivatives all work to neutralize free radicals and reduce inflammation!
Made With

Clean, Pure, Premium Ingredients
100% VEGAN | GLUTEN-FREE | NO ADDITIVES, FILLERS, OR PRESERVATIVES
Elderberry provides immune-boosting support all year long. This Raw Herbal Extract™ herbal blend contains 60% elderberry.
Echinacea gives your body a boost of powerful antioxidants. This Raw Herbal Extract™ herbal blend contains 40% echinacea.
The Impact

Never Be Without Relief
From Caren R.
I take Elderberry & Echinacea 3-4 times daily when I first feel a cold coming on, and 95% of the time I get relief by the next day. I can't say enough good about this supplement. I never want to be without it!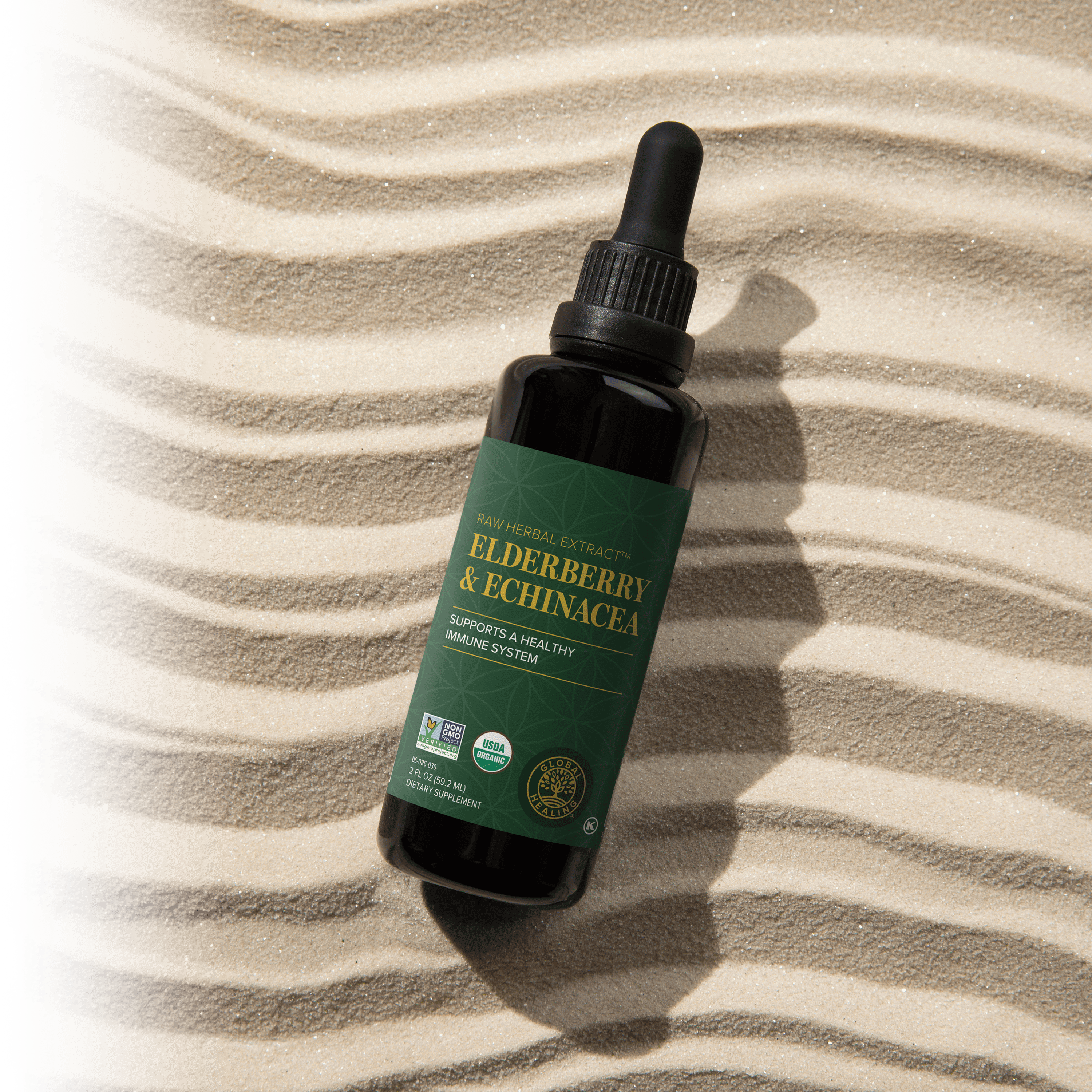 Curate Your Collection
Our customer success team selected these products to further transform your immune health.
The Essential Immunity Mineral
Zinc is a powerhouse for your immune system! This certified organic, liquid formula contains zinc derived from guava leaves, enhanced with Ormus Supercharged Minerals for increased bioavailability.
$24.95
Histamine and Allergen Response
Quercetin gives your body enhanced phytosome delivery for superior bioavailability. This powerful formula supports immune and respiratory health.
$24.95
Powerful Immune Defense
Oregano Oil contains beneficial carvacrol, thymol, and a synergistic botanical blend for enhanced absorption. Supports immune health, respiratory function, and healthy fungal and candida balance.
$26.95
Frequently Asked Questions
Is Elderberry & Echinacea safe for kids?

Yes, and supplementation in children should be recommended and monitored by your healthcare provider. For kids under the age of 12, please consult your natural healthcare provider on the best serving size.
Can I take Elderberry & Echinacea with meals?

Although it is preferred to take on an empty stomach, this product can be taken with or without meals, directly by mouth, or can be mixed in water or juice as desired.
Can I take Elderberry & Echinacea daily?

As a combination supplement, Elderberry & Echinacea can be taken daily or as needed. However, if you have an auto-immune issue or other pre-existing health concern, please consider checking with your natural healthcare provider before use.
Can I take this product with Plant-Based Vitamin C for added immune support?

Yes, in fact, many studies show that the combination of herbs like echinacea, when taken with vitamin C, is more effective than either of the components alone.
Can I take Elderberry & Echinacea with the Immune Support Bundle?

Yes, it is safe to take Elderberry & Echinacea with the items in the Immune Support Bundle as directed for each supplement.
Is Elderberry & Echinacea safe for pregnant or breastfeeding women?

This product is not recommended for pregnant and breastfeeding women.
Can Elderberry & Echinacea be given to pets?

It is not recommended to give this product to pets. We do not perform animal testing on our products.
How much can I take in one day if I am dealing with an assault on my immune system or seasonal immune distress?

We recommend taking the product as described on the label and discussing additional servings with your trusted natural healthcare provider.
How many grams are there per serving (1 ml)?

Elderberry & Echinacea is a raw herbal extract made in a ratio of 60% Elderberry and 40% Echinacea. While the grams per serving are part of our proprietary processing technique, our Raw Herbal Extract technology makes this formula very easy to absorb by using certified organic vegetable glycerin to preserve the plant's vital nutrients and living energy.
Is Elderberry & Echinacea high in oxalates due to the elderberry content?

Since Elderberry & Echinacea is a combination supplement, it is not considered high in oxalates, as perhaps, a pure elderberry product.
What are the benefits of taking an elderberry extract versus an elderberry juice concentrate?

Our extract is ideal over a concentrate since we use a unique Raw Herbal Extract technology. This process makes the formula easy to absorb using certified organic vegetable glycerin to preserve the plant's vital nutrients and energy.
What is the shelf-life of Elderberry & Echinacea?

Elderberry & Echinacea generally has a two-year shelf-life after purchase, even when opened.
How should I store Elderberry & Echinacea?

Elderberry & Echinacea does not require refrigeration. Please store in a cool, dry place.
What is the source of your organic vegetable glycerin?

Organic mustard seeds.
What are ORMUS Supercharged Minerals?

Our unique, bamboo salt-derived trace minerals serve many functions in the body. Most soil has been depleted of minerals, and most of our population is not getting enough through diet alone, resulting in a deficiency or mineral imbalance. Trace minerals assist with hundreds of chemical reactions in the body that are essential to maintaining good health.

Ormus Supercharged Minerals improve our products' absorption, energy, and effectiveness while maximizing their energetic value. Increased energetic value can be attributed to an increase in vibrations and conductivity. These potent minerals also have antioxidant properties and contain a high concentration of sulfur, which supports metabolic functions needed for healthy hair, skin, nails, and joints. Our method of activating and adding a unique blend of Ormus Supercharged Minerals is based on techniques used by the father of alchemy, Philippus Aureolus Paracelsus. He concluded that adding trace minerals causes an herbal extract or nutritional formula to become exponentially stronger and more bioavailable, therapeutic, balanced, and stable.

Ormus Supercharged Minerals are created using methods developed more than a thousand years ago and prized by alchemists because they mimic the five elements of nature: water, earth, air, fire, and aether. Each step of the production process gathers and concentrates monatomic elements and sends them into a high-electron spin state. Minerals and trace minerals are activated and pulled into organic complexes, where they are fixed and preserved in a readily available state. Ormus Supercharged Minerals provide the spark and energy that most nutritional products lack and make Global Healing products unique in the industry.