Superfood for Total Wellness
Experience the power of nature's most nutrient-dense plant with our premium Moringa supplement. Packed with vitalizing antioxidants and nutrients, our formula is derived from fresh Moringa leaves using our cutting-edge Raw Herbal Extract™ technology, enhanced with Ormus Supercharged Minerals for maximum potency and absorption. Elevate your wellness with this green superfood, renowned for its restorative properties that promote energy, calm inflammatory responses, and support deep, restful sleep. Discover the transformative benefits of Moringa and unlock your full potential with every dose.
Anyone who needs a boost of antioxidants and nutrients.
Shake bottle well. Take 1 ml twice daily or as recommended by your healthcare provider.
View full details
Uniquely Made

The Miracle Tree

At Global Healing, we're committed to bringing you the best nature has to offer. That's why our concentrated moringa supplement is made with fresh leaves sourced directly from organic growers who hand-harvest at the perfect time, preserving the plant's full nutrient profile. Elevated further with our Raw Herbal Extract™ technology to capture the essence of the plant's powerful healing nature without heat, alcohol, or harsh chemicals, delivering bioavailable liquid extraction.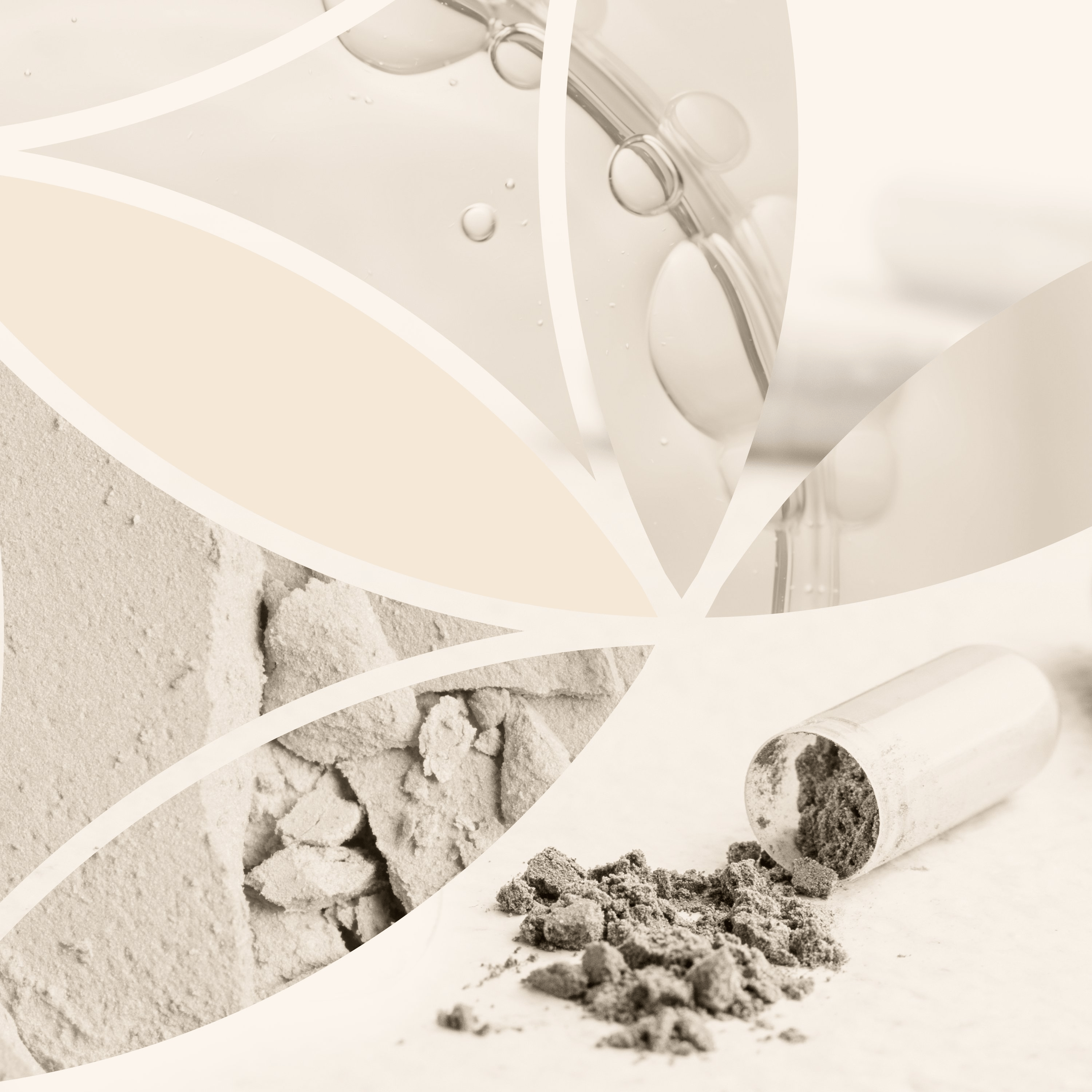 The Benefits

How Moringa Leads to a Better You.
Nutrient Powerhouse

Moringa, known as the 'Miracle Tree', is highly regarded for its abundant nutrients that enhance overall wellness. Its small, round leaves are naturally rich in over 90 different plant-based vitamins, minerals, antioxidants, and amino acids. In fact, moringa is one of the most nutrient-dense plants in the world. With its unique nutritional profile, our moringa supplement is a superfood for supporting your overall health and well-being.
Better Energy

With its abundance of B vitamins and amino acids, Moringa can provide a natural energy boost without jitters, while also supporting neurotransmitter function to promote alertness, productivity, and overall well-being.
Improve Sleep Quality

Moringa contains several compounds that may help promote restful sleep, including certain amino acids, such as tryptophan, a precursor to the neurotransmitter serotonin. Serotonin is then converted to melatonin, which helps regulate the sleep-wake cycle. Moringa also contains magnesium, a mineral that helps promote relaxation and may improve sleep quality. Additionally, Moringa's anti-inflammatory properties can reduce pain and discomfort that can disturb sleep.
Made With

Clean, Pure, Premium Ingredients
100% VEGAN | GLUTEN-FREE | NO ADDITIVES, FILLERS, OR PRESERVATIVES
Moringa is one of the best plant-based sources of nutrition, and we source ours from fresh, organic moringa leaves.
The Impact

Such a Gem

From Lisa F.

I've been using Global Healing's moringa supplement for a few weeks now, and I'm already feeling a difference. The energy boost it gives me is amazing, and it's not the jittery kind I get from coffee. I also noticed that I'm sleeping better and waking up feeling more refreshed. And the best part is that I know I'm getting a ton of nutrients in every serving.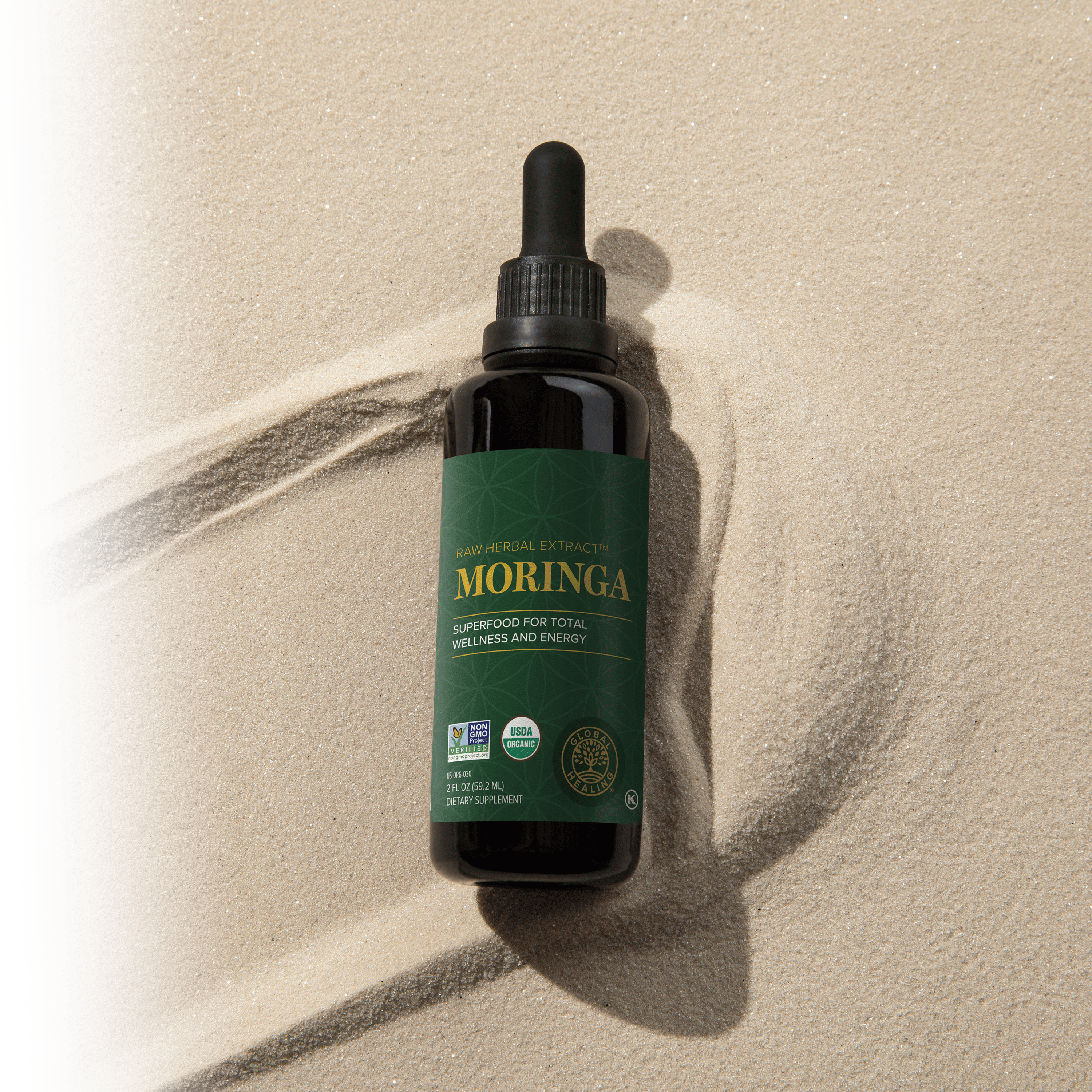 Preserving the Essence of Natural Ingredients
Moringa is packed in premium MIRON's violet glass. This luxurious violet glass not only serves as a natural barrier for preserving the product's energy and quality, but also boasts unparalleled storage capabilities compared to conventional glass, plastic, or aluminum packaging. MIRON's revolutionary glass technology eliminates the need for preservatives, ensuring a longer shelf life and promoting sustainability through the possibility of reuse and recycling.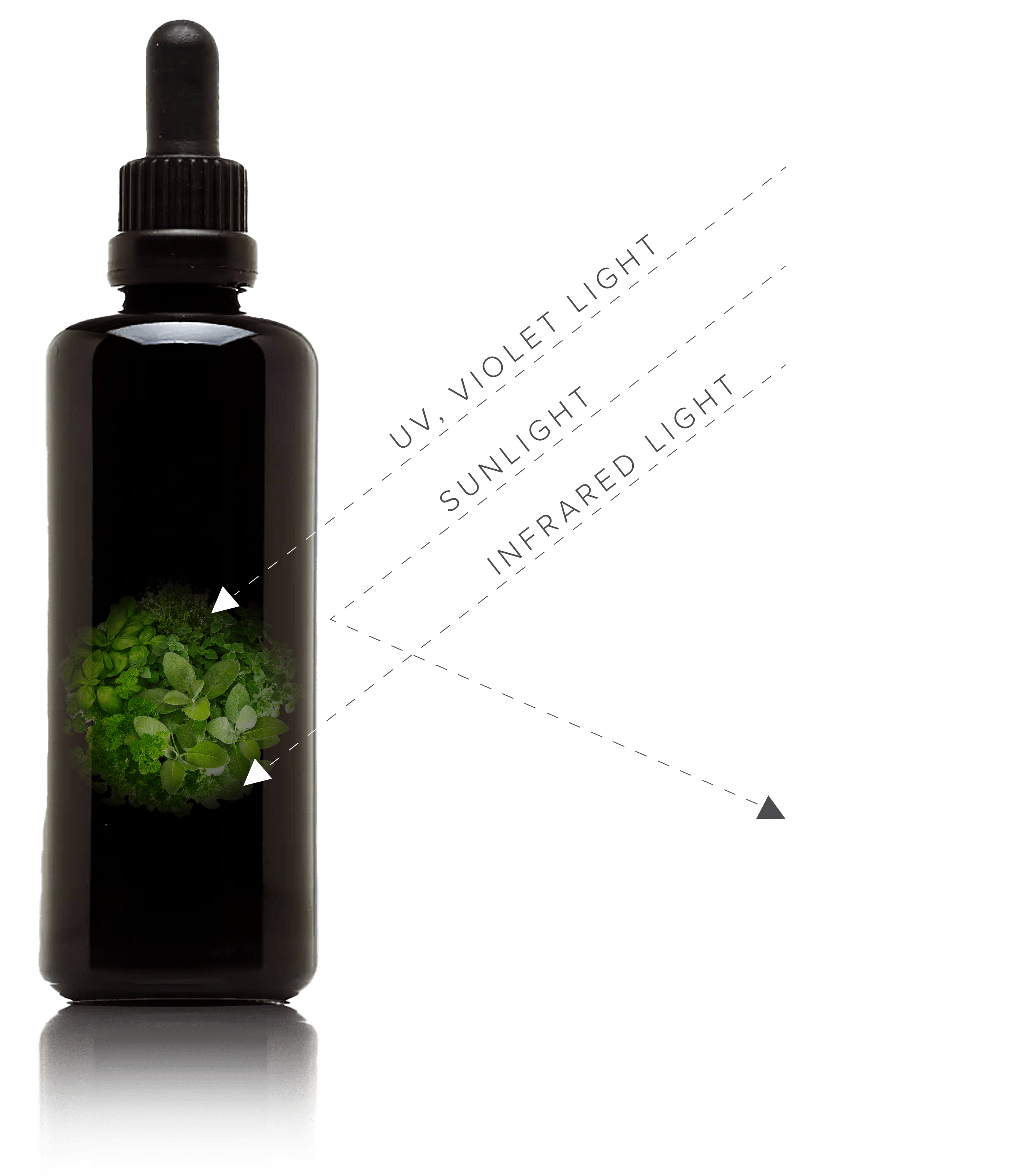 Curate Your Collection
Our customer success team selected these products to further transform your health.
Inflammatory Response & Joint Health
Powerful antioxidant blend with black pepper for maximum absorption to support a healthy inflammatory response, joint health, and whole-body wellness.
$24.95
Triple-Activated B12
To help with fatigue, we love pairing Detoxadine with our vitamin B12. It offers a perfect balance for sustained support, with a mighty 5,000 mcg of B12 per serving!
$39.95
9 Potent Mushrooms
Mushrooms are a powerful tool in holistic healing because they provide a wealth of macro and micronutrients to fuel your body! Our organic Mushroom Blend is a 100% raw, whole-foods blend of nine scientifically-studied mushrooms.
$54.95
Frequently Asked Questions
When is the best time to take moringa?

Moringa can be taken anytime, with or without meals. However, many people report that they experience the best results with consistent use in the morning.
How nutritious is moringa?

Moringa has one of the richest nutritional profiles of any plant. In some areas of the world, moringa is regularly consumed as food and has even been used as a remedy for malnutrition. With over 90 valuable nutrients, including all the major vitamins, macrominerals, and trace minerals, moringa has 10x as much vitamin C as oranges, 3x as much vitamin A as carrots, more iron than spinach, more calcium than milk, and more potassium than bananas. It contains zeatin, a powerful plant hormone antioxidant that supports healthy aging. Moringa is also rich in antioxidants like lutein, alpha- and beta-carotene, selenium, and quercetin.
How long does one bottle last?

One bottle contains two fluid oz. and will last one month if taken as directed.