Regulate Candida Naturally
Your body's digestive system plays a crucial role in maintaining a balanced and healthy state for Candida, a type of fungus and yeast. A harmonious gut environment is essential for overall well-being. However, various factors can hinder your journey toward optimal health. The foods you consume, underlying health conditions, and exposure to toxins can trigger an overgrowth of Candida, disrupting the beneficial bacteria in your gut. This overgrowth can lead to symptoms like fatigue, compromised gut health, and changes in the skin. Prioritizing your well-being is paramount, so we've created our Candida Support Bundle. Specifically designed to promote a healthy balance of Candida, this powerful bundle includes Oxy-Powder®, Ultimate Enzymes, Latero-Flora™, and Candida Balance. Rest assured, we have you covered, ensuring your health remains resilient and at its peak yearly performance.
Those looking to help candida overgrowth.
Take each supplement as directed on the label.
View full details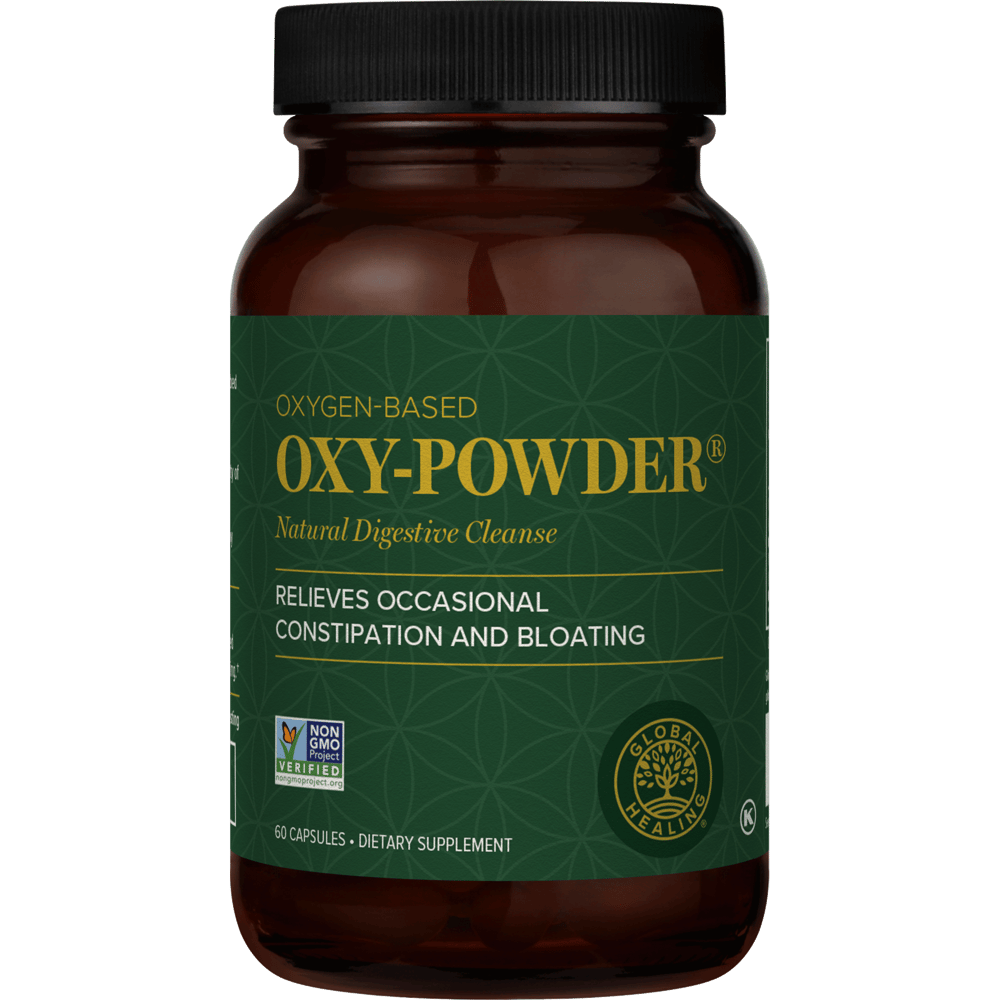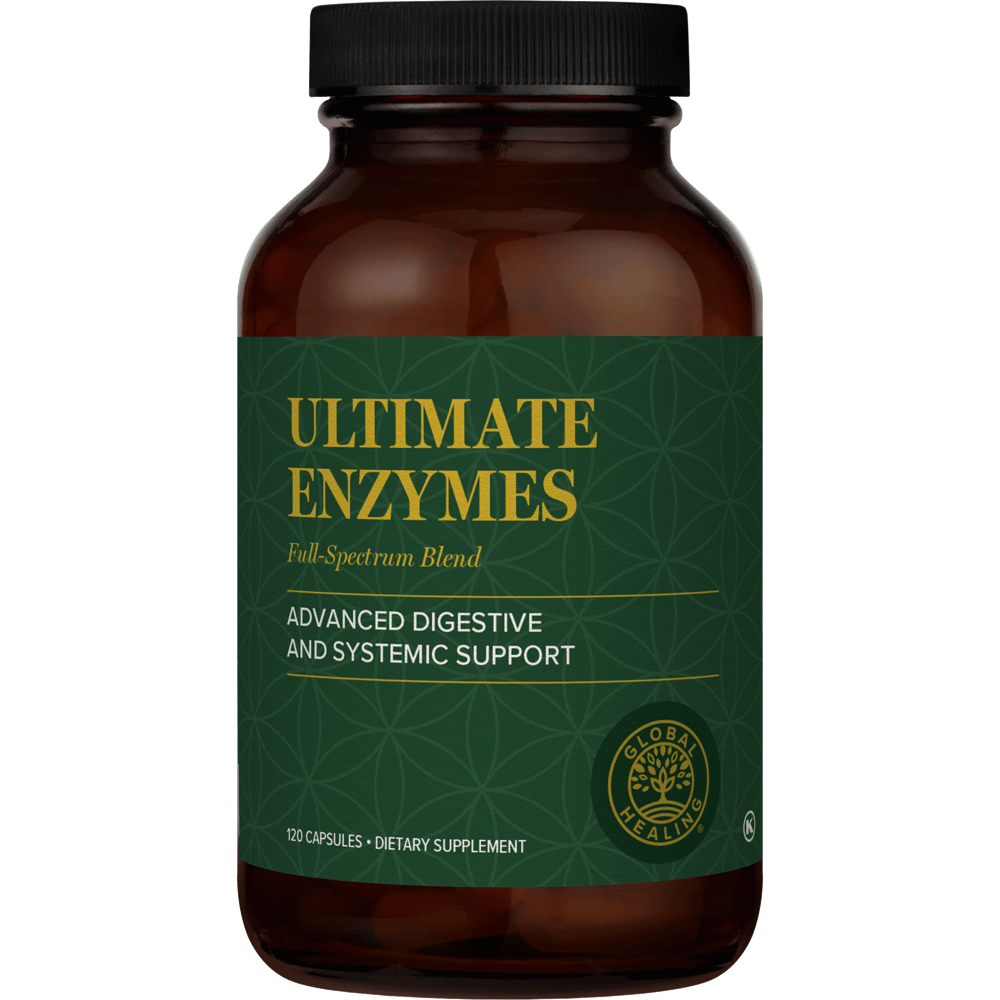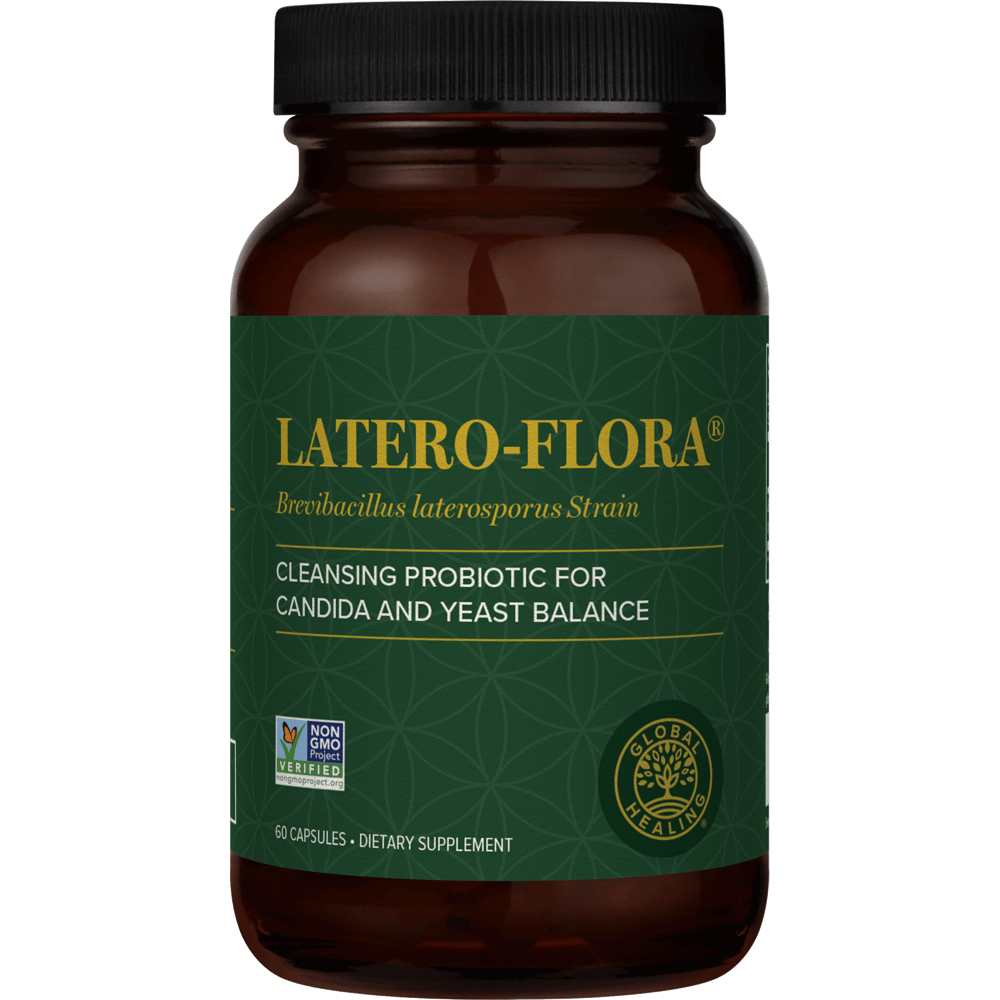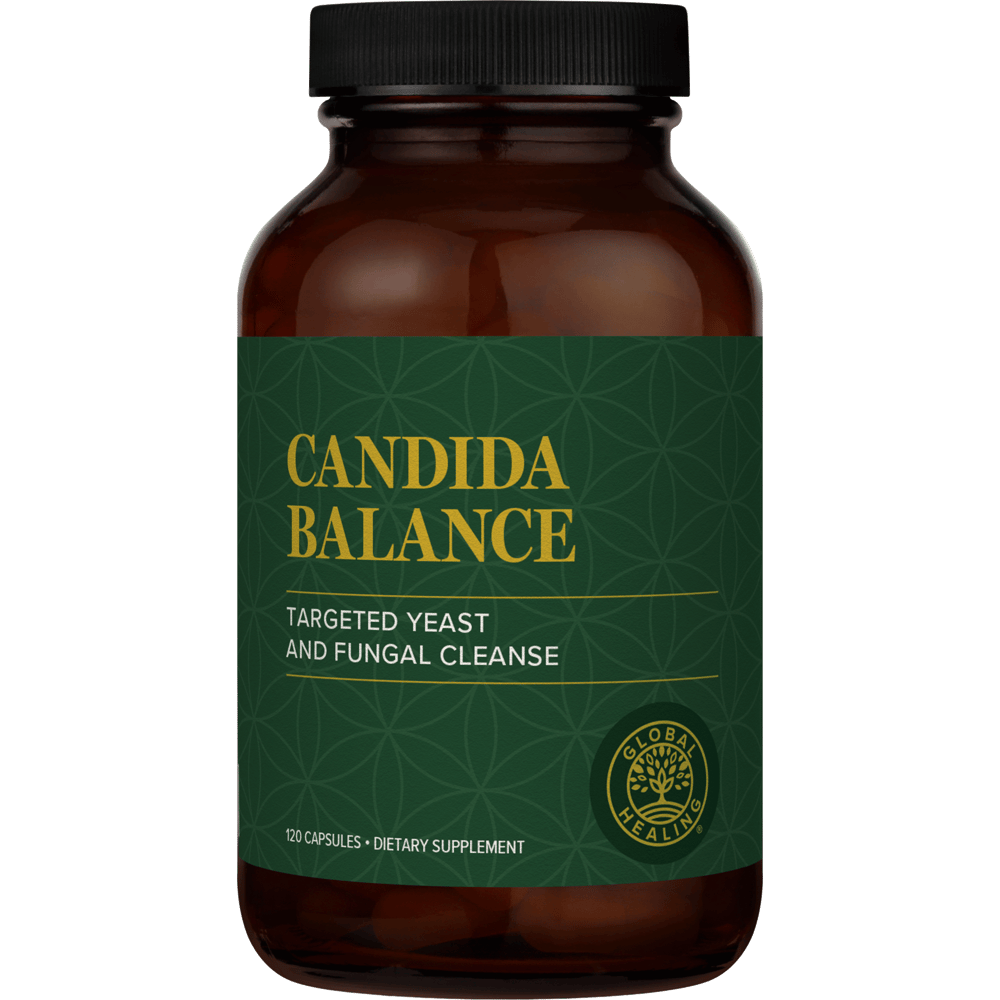 POWERFUL EXPERIENCE

Feeling So Much Better

From Tina K.

I got this because I was having some symptoms that pointed toward a candida overgrowth in my digestive system. I was exposed to mold earlier in the year and haven't felt right since. My mind has been foggy, and my digestion was not working at all. I received the bundle and have been taking a couple weeks and am feeling much better, I can think right again; my digestion is working again, and energy levels are starting to get better.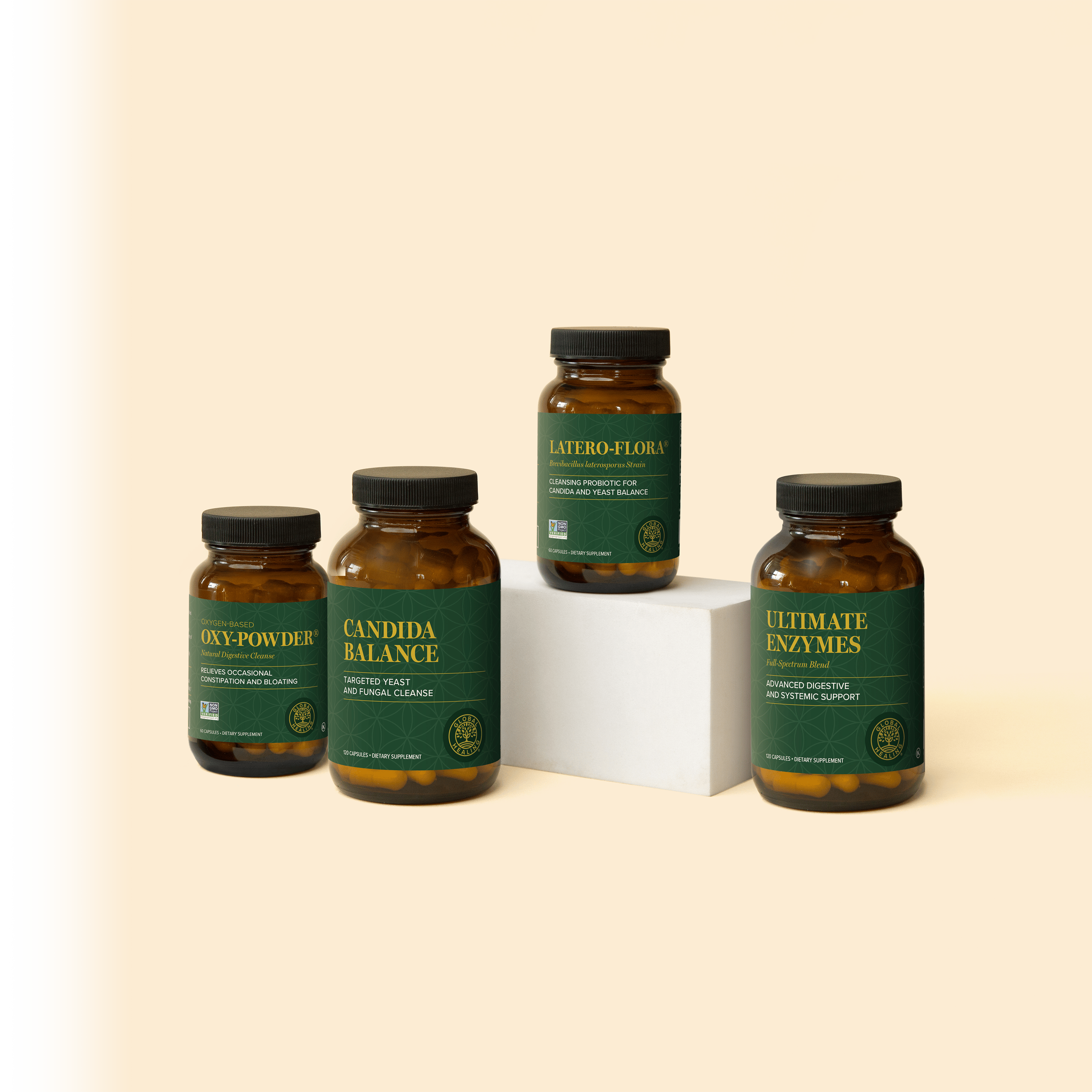 The Benefits

How the Candida Support Bundle Leads to a Better You.
Fungal Detoxification

When fungus and yeast take hold in your body, they upset your homeostasis, just like any other toxin. This bundle provides nutritional support to defend against yeast and fungal overgrowth.
Candida Balance

Candida naturally exists in your body. However, sometimes it multiplies and becomes imbalanced, leading to health concerns. This bundle supports a healthy Candida balance.
Supports Gut Health

The digestive system is complex, and when it's off-balance, it affects your entire well-being. This bundle can counteract the harmful organisms that disturb the friendly bacteria in your gut.
WHAT'S INCLUDED?

Clean, Pure, Premium Supplements
100% VEGAN | GLUTEN-FREE | NO ADDITIVES, FILLERS, OR PRESERVATIVES
Scientifically-formulated, all-natural colon cleanser used to relieve bloating, gas, and occasional constipation.
Enzymes can aid in the digestion of nutrients and support immune function, indirectly assisting in managing Candida overgrowth.
Probiotic supplement that populates the intestinal tract with beneficial bacteria. It uses Brevibacillus laterosporus, a proven probiotic strain that encourages cleansing and balance throughout your digestive system.
Unique, all-natural formula designed to support the body's natural balance of yeast and fungal organisms. It's made with potent herbs and enzymes that work with your body's internal defenses to protect against the spread of harmful organisms.
Frequently Asked Questions
Where does this fit in the Complete Body Cleanse?

The Candida Support Bundle balances yeast/fungal overgrowth and encourages gut health. The bundle is not a cleanse but a combination of products best suited for natural candida support that you can implement as needed.
Does this come with instructions?

While this bundle does not come with separate instructions, rest assured that you can take each supplement as directed on the label.
Do I have to change my diet while doing the cleanse?

Great question! You can try using the following tips as a guide: explore.globalhealing.com/ultimate-candida-diet-program.
Is there a step-by-step order on how to take in Candida Support Bundle?

We've bundled the best products here to help with the natural regulation of candida while gently cleansing/supporting the digestive system. Rest assured that you can take each supplement as directed on the label.

Latero-Flora: Take two capsules every morning 20 minutes before eating.

Ultimate Enzymes: Take two capsules twice daily at the beginning of a meal.

Mycozil: Take three capsules twice daily before meals, about 20 minutes before eating.

Oxy-Powder: Take 4 capsules with a full glass of purified water before bed. If you do not achieve 3-5 bowel movements the next day, increase by 2 capsules each night until you achieve 3-5 movements. Take your serving 2-3 times weekly or as desired. Drink plenty of water while using Oxy-Powder. Tip: Adding fresh lemon juice to your water will increase the effectiveness of Oxy-Powder.
What is the Candida Support Bundle?

Your digestive system is designed to balance Candida, a fungus and yeast type, balanced and healthy. A healthy gut environment is vital for flourishing health. However, life can get in the way of living your healthiest self. Foods you eat, health conditions, and toxins can trigger Candida overgrowth, disrupting the gut's beneficial bacteria. Overgrowth can cause fatigue, poor gut health, skin changes, and more. Feeling your best is essential, so we developed our Candida Support Bundle.
Does this program have any side effects?

While cleansing, you may feel tired, sluggish, or irritable, otherwise known as a healing crisis. You may have a foul, acidic smell from under your arms or in your urine. These indications are temporary and will pass. Stay comfortable by resting, taking warm baths to encourage toxin release, and drinking purified water.
What supplements out of the bundle are safe to take while breastfeeding?

While these supplements are generally safe, it's essential to check with your healthcare provider before using them in these delicate situations.
Do you suggest doing a liver cleanse prior to Candida bundle?

It can certainly help to do a 6-day liver cleanse prior to clearing your elimination routes before implementing the products in the Candida Support Bundle.