Inflammatory Response and Joint Health
Experience the unparalleled potency of turmeric in its four powerful forms: traditional powder, nutrient-rich freeze-dried, potent concentrate, and pure CO2 extract. Our formula offers a comprehensive approach to joint health and tissue support, amplified by black pepper for optimized absorption. Crafted with our unique Raw Herbal Extract™ technology and sourced from the freshest picks, this supplement is tailored to support a robust inflammatory response and maintain joint well-being. Choose our multi-source turmeric blend and step into a life of vitality and comfort.
Those with achy joints
Those who want to regulate inflammatory response
Shake bottle well. Take 1 ml twice daily or as recommended by your healthcare provider.
View full details
Uniquely Made

Full-Spectrum Healing

Discover the unmatched potency of turmeric in our exclusive formula. Unlike standard supplements, ours combines four distinct sources of turmeric: traditional powder, nutrient-rich freeze-dried, potent concentrate, and ultra-pure CO2 extract. This multi-source approach ensures a richer spectrum of curcuminoids, turmerones, vitamins, and nutrients, all synergizing to boost your overall health and well-being. While many rely on heat, alcohol, or chemicals, we utilize our proprietary Raw Herbal Extract™ technology, ensuring the maximum potency and bioavailability in a liquid extraction.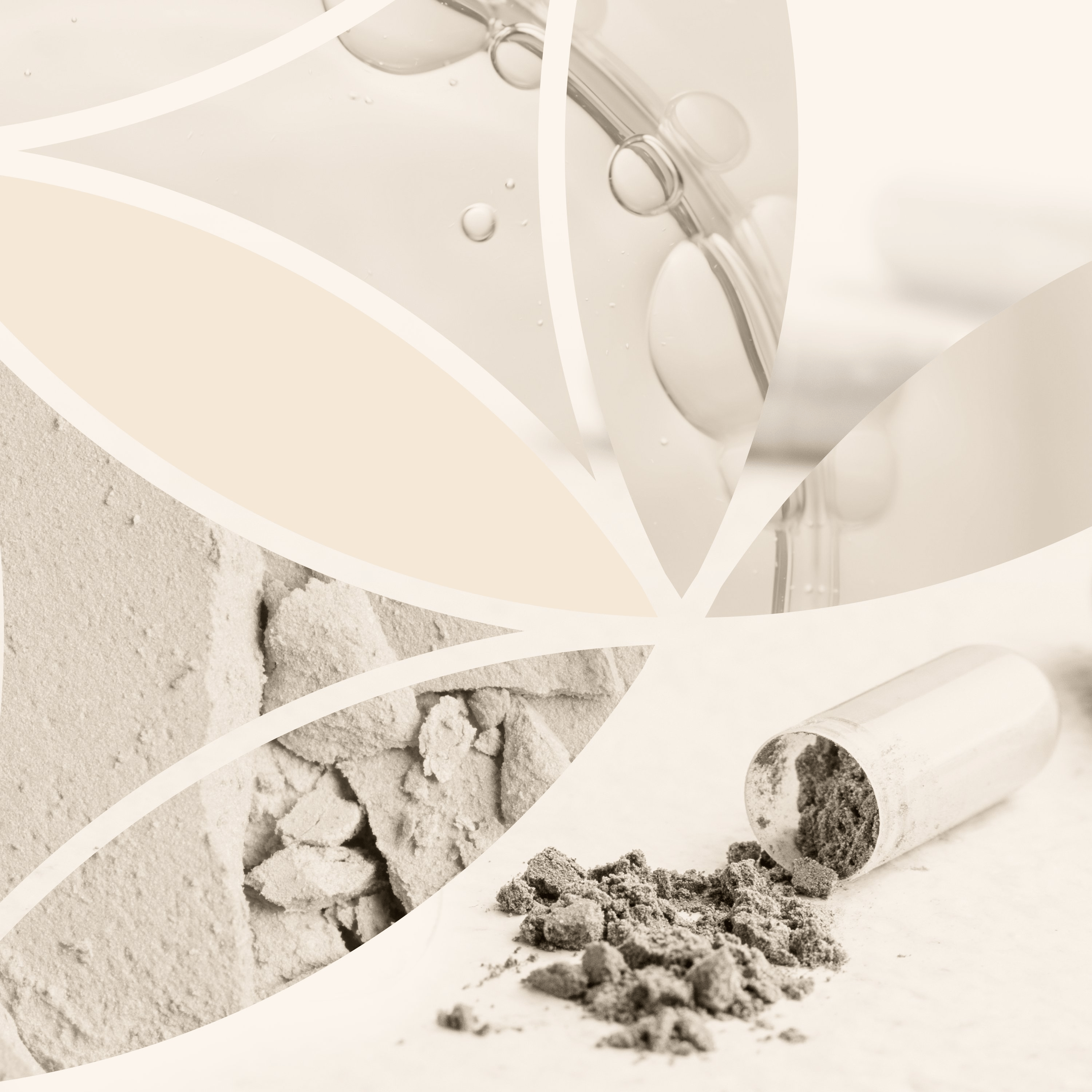 The Benefits

How Turmeric Leads to a Better You.
Regulate Inflammatory Response

An unhealthy inflammatory response can cause many ailments and health concerns. Fortunately, turmeric's powerful antioxidants can help to soothe inflammation and keep it in check. The active ingredient in turmeric, curcumin, has been shown to inhibit the production of certain molecules that trigger inflammation, reducing swelling and promoting healing. By helping to regulate the body's inflammatory response, turmeric can positively impact overall health and well-being.
Support Joints

If stiff, sore joints stand in the way of your active lifestyle, why settle for anything less than the best? With its potent blend of antioxidants and essential nutrients, Turmeric is the premium choice for loosening achy joints and promoting greater flexibility. Its natural anti-inflammatory properties help to soothe joint discomfort and reduce swelling, while its high concentration of curcumin has been shown to have a powerful impact on joint health.
Whole Body Wellness

Turmeric is a true powerhouse, offering an array of benefits for your entire body. If you've ever experienced discomfort from irritated gut tissue, you know how much it can affect your quality of life. Thankfully, turmeric's soothing properties can help to calm even the most stressed digestive system, putting out the fire of inflammation. Beyond its digestive benefits, turmeric's antioxidants slow down free radicals contributing to aging. At the same time, its ability to promote the production of feel-good neurotransmitters can boost your mood and overall sense of well-being. And let's not forget about its positive impact on liver health: turmeric can help to enhance the organ's natural detoxification abilities.
Made With

Clean, Pure, Premium Ingredients
100% VEGAN | GLUTEN-FREE | NO ADDITIVES, FILLERS, OR PRESERVATIVES
Organic Turmeric Powder
Derived from top-quality turmeric roots, this traditional powder retains the full richness of the spice. Its long history in health practices offers a solid foundation of turmeric's advantages.
Organic Freeze-Dried Turmeric Juice
Our freeze-drying process captures turmeric at its nutrient peak. This ensures a concentrated and full-flavored dose in every serving.
Organic Turmeric Concentrated Extract
We've concentrated the turmeric to heighten its potent health elements. This results in a powerful dose packed with the spice's known anti-inflammatory and antioxidant benefits.
Organic Turmeric CO2 Extract
With CO2 extraction, we isolate turmeric's strongest components, achieving unmatched purity. This method produces a premium extract rich in turmeric concentration.
We added black pepper because it helps your body use turmeric better, boosting absorption by up to 2,000%.
The Impact

Liquid Gold

From Debbie

I believe this product has helped me with a soreness in my hip area that I have had for over a year. I have noticed that in the short time I have taken the tumeric, my pain is basically gone. Who knows the other ways it might be helping that I can't see. This product also has a good taste to it.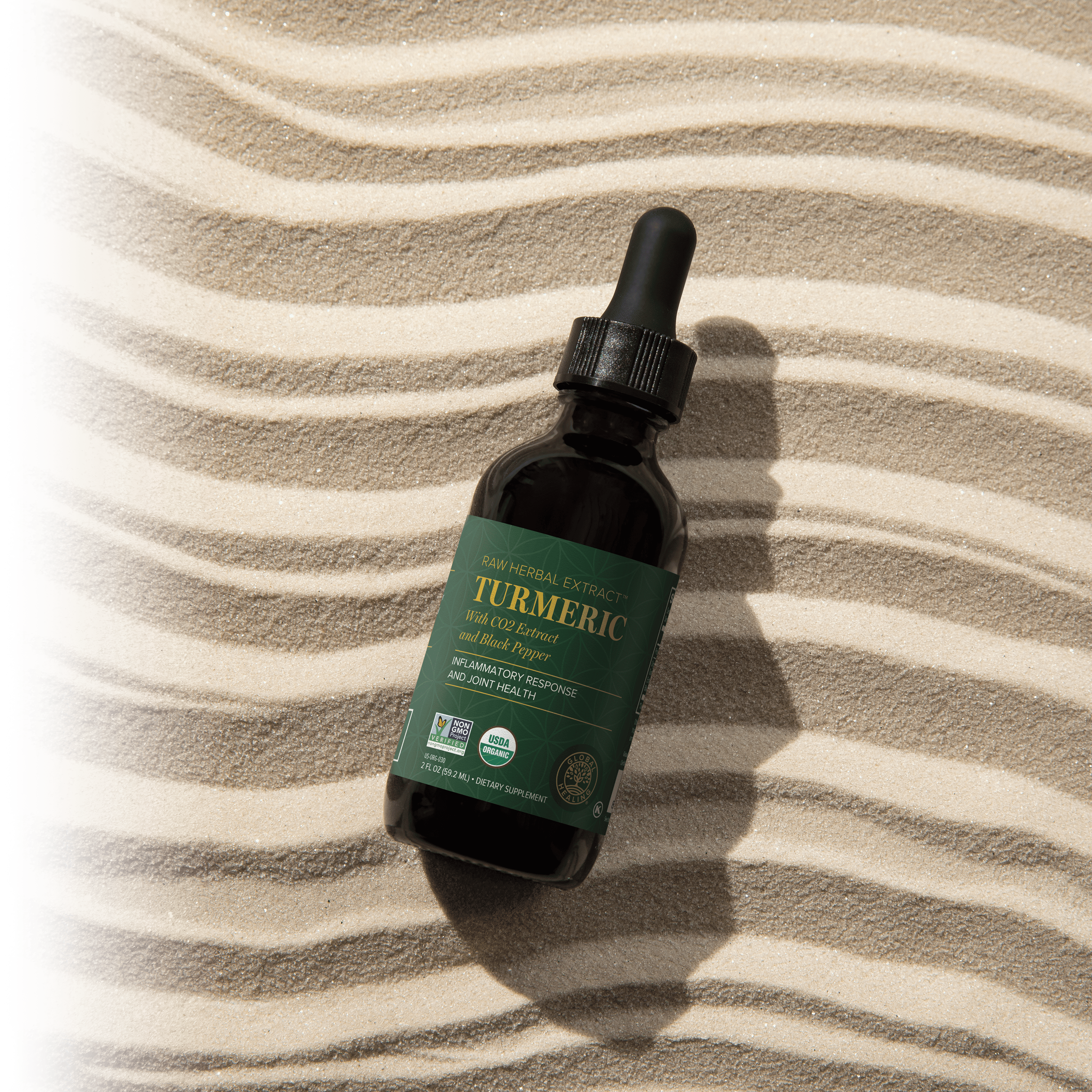 Curate Your Collection
Our customer success team selected these products to further transform your health.
Adaptogen Stress Relief
Experience a new level of stress relief with our cutting-edge ashwagandha supplement. Ashwagandha is a wonder herb used for centuries to elevate mental well-being. Plus, our formula is a concentrated blend of four powerful forms of ashwagandha root.
$24.95
Adaptogen for Energy
Unlike coffee or energy drinks that can cause crashes and adrenal fatigue, our Ginseng offers a safe and effective solution to help you easily tackle life's demands. Tune up your energy levels and attitude with our organic Ginseng today.
$29.95
Superfood for Total Wellness
Moringa is a nutrient-dense superfood packed with vitamins, minerals, antioxidants, and amino acids. With its potent nutritional profile, moringa can help support overall health and wellness by providing the body with the essential nutrients it needs to function optimally.
$19.95
Frequently Asked Questions
Is this better taken with food or on an empty stomach?

Turmeric can be taken with or without food since it's very bioavailable.
What is the mg of turmeric that is in this?

We utilize the entire turmeric root to make our formula vs. isolating the curcumin. Using the whole source is essential because although curcumin is beneficial, it's more effective when

combined with the various co-factors found in turmeric, just like nature intended. Also, since we use the entire root, the curcumin breakdown per serving is part of our trade secret. However, please note that the serving size of the components does not speak to the effectiveness of Turmeric.
Is this product safe during pregnancy?

This product is not recommended while pregnant or breastfeeding.
Why does the extract have such a sweet taste?

We use organic vegetable glycerin as a solvent base vs. alcohol since we believe glycerin is more gentle on the digestion system vs. alcohol-based extracts. Glycerin naturally has a sweet taste; however, it is low glycemic with minimal impact on blood sugar levels. Rest assured that we do not add any sugar to our products.
Can you take 2ml at the same time instead of 1ml twice daily?

You can also take 2 ml at once; however, it's ideal to take 1 ml twice daily to ensure maximum absorption.
Does this turmeric have any interactions when taken with thyroid meds?

Turmeric is not known to affect thyroid medication, as it's primarily recommended to consult your healthcare provider before taking Turmeric if you are taking blood-thinning medications. If you have concerns about your regimen, please consider checking in with your physician for additional tips and guidance.
How long will a bottle last?

Each bottle offers 48 servings. When used as directed (two servings per day), one bottle will last 24 days.
Which trace minerals are in your turmeric?

We use Energized Trace Minerals in Turmeric to increase bioavailability. Although the mineral content is part of our proprietary processing technique, we source them from activated crystallized alkaline salts and Korean Bamboo salts. Here you have more information.
What does Global Healing's liquid turmeric extract taste like?

It's light and sweet with a hint of turmeric flavor. The taste is very gentle, and it's not spicy or overpowering. The sweet flavor is due to the vegetable glycerin base.
How should I store this product?

Turmeric does not require refrigeration and can be kept at room temperature.