30+ Vitamins & Minerals
At the heart of our philosophy lies the recognition that our diets often fall short of providing the recommended daily value of essential nutrients. With over 30 vital vitamins and minerals, complemented by a potent antioxidant blend, our meticulously formulated multivitamin empowers you to achieve your wellness goals without unnecessary additives that offer no benefit. Certified organic and crafted with plant-based ingredients, our formula prioritizes purity by omitting coatings, fillers, and synthetic preservatives. Experience the power of pure and straightforward nutrition, filling in the gaps, enhancing well-being, and elevating your overall health.
Anyone who needs support filling the nutritional gaps in their diet.
Take 4 capsules daily or as recommended by your healthcare provider.
View full details
Uniquely Made

Strong Foundation. Unlimited Possibilities.

Elevating the experience further, we have infused our multivitamin with an extraordinary antioxidant blend, providing you with a shield against the ravages of oxidative stress. Embrace the convenience and reliability of our all-in-one solution, bridging the gap between your dietary choices and optimal nutrition. Trust in our commitment to transparency and quality, and embark on a transformative journey to unlock your full potential—nourish, fortify, and thrive with our exceptional multivitamin.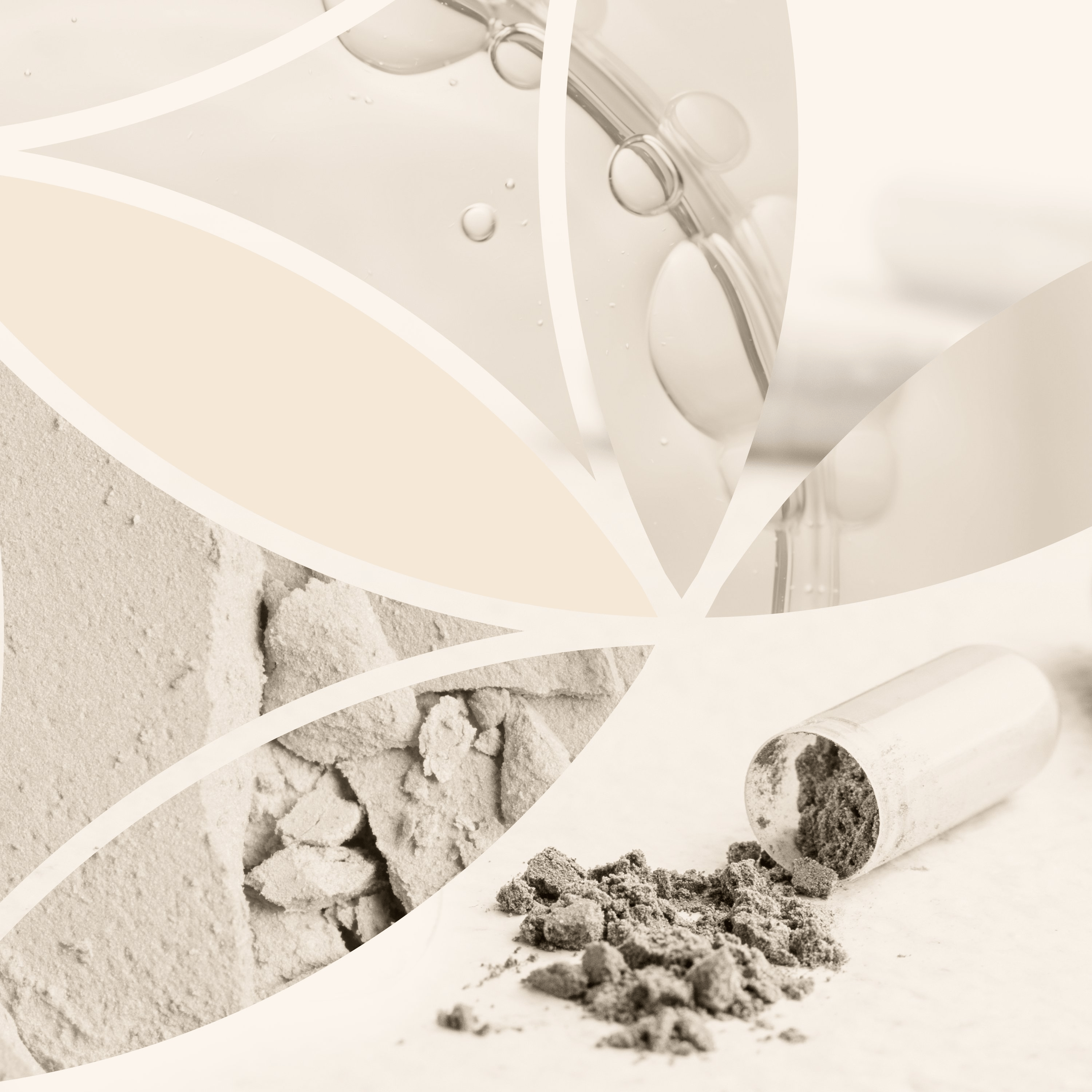 The Benefits

How Our Multivitamin Leads to a Better You.
Meet & Fill Nutritional Goals

Multivitamins provide a comprehensive blend of essential vitamins and minerals that may help fill nutritional gaps in the diet. They can support overall health and well-being by ensuring an adequate intake of important nutrients for various bodily functions.
Boost Energy & Vitality

Multivitamins can help boost energy levels and promote vitality. Our organic multivitamin contains B vitamins, which are involved in energy metabolism and the production of ATP (adenosine triphosphate), the body's primary energy molecule. Adequate levels of vitamins and minerals can contribute to improved energy levels and a sense of vitality.
Immune Support

Multivitamins play a role in supporting a healthy immune system. Ours contain immune-supportive vitamins like Vitamin C, Vitamin D, and zinc, which can help strengthen the immune response and protect against infections. A well-functioning immune system is essential for overall health and defense against pathogens.
Made With

Clean, Pure, Premium Ingredients
100% VEGAN | GLUTEN-FREE | NO ADDITIVES, FILLERS, OR PRESERVATIVES
We include vitamin A in its essential role in supporting vision health. It helps maintain the retina's health and promotes optimal eyes functioning.
We include a plan-based vitamin C that is well-known for its ability to protect cells from damage caused by harmful free radicals and oxidative stress.
We use vitamin D for its critical role in promoting strong and healthy bones.
We use vitamin E's because of its potent antioxidant properties, protecting cells from damage, reducing the risk of chronic diseases, supporting immune function, promoting healthy skin and hair, and maintaining cardiovascular health.
We include vitamin K for its essential role in blood clotting, as it plays a vital role in activating proteins that help coagulate blood and prevent excessive bleeding.
The Impact

Very Satisfied Customer

From Frances

I am currently dealing with some health issues that are preventing me from absorbing my meals properly so I decided to give this multi vitamins a try and I feel like I have more energy and more balanced out moods. I have also noticed that I am handling my meals much better. I feel so much better the bloating and all the discomforts that I usually experience after my meals are completely gone.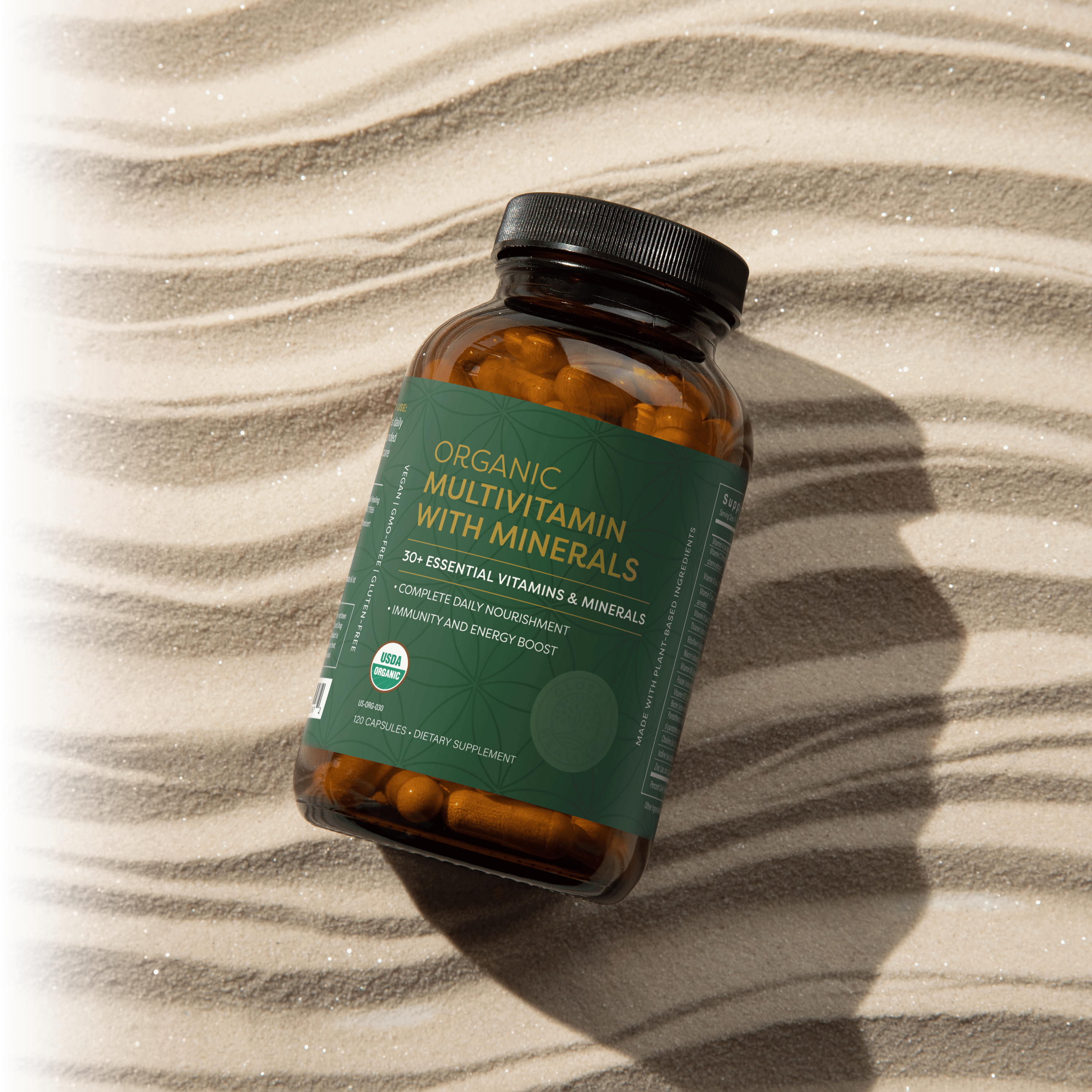 Curate Your Collection
Our customer success team selected these products to further transform your health.
Daily Dose of Sprouts & Superfoods
Organic Super Greens are not your typical greens powder — it's packed with 15 raw, freeze-dried sprouts and two superfood blends for energy and digestion. Our greens powder is the perfect way to sneak in an extra dose of vitamins, minerals, and essential antioxidants!
$54.95
Clean, Plant-Based, Certified Organic Protein Powder
Getting enough protein has never been easier — and tastier! Our deliciously smooth protein blends are available in Vanilla and Chocolate. For effortless nutrition, we've added enzymes and probiotics to help you easily digest and absorb your protein.
$54.95
9 Raw, Powerful Mushrooms
Discover a meticulously crafted Organic Mushroom Blend meticulously sourced from nine scientifically studied, 100% raw, whole-food mushroom powders. This premium blend is rich in macro and micronutrients, antioxidants, and gut-friendly elements, offering comprehensive support for daily wellness, gut health, and immune health.
$54.95
Frequently Asked Questions
What is the Organic Multivitamin with Minerals?

The Organic Multivitamin with Minerals is a daily supplement that contains more than 30 essential vitamins and minerals, boosted by an antioxidant blend. It is formulated to help you meet your wellness goals without being packed with expensive unnecessary extras your body doesn't need and won't use.
What are the benefits of taking the Organic Multivitamin with Minerals?

The Organic Multivitamin with Minerals can help fill the gaps in your diet and provide the recommended daily value of essential vitamins and minerals. It can also boost your immune system, support healthy aging, and promote overall wellness.
What are the ingredients in the Organic Multivitamin with Minerals?

The Organic Multivitamin with Minerals contains more than 30 essential vitamins and minerals, including Vitamin A, C, D, E, K, B vitamins, omegas, zinc, and selenium. It is also boosted by an antioxidant blend.
Is the Organic Multivitamin with Minerals vegan and organic?

Yes, the Organic Multivitamin with Minerals is vegan and organic. Global Healing is a family-owned brand of natural, organic supplements, vitamins, and detox programs made with pure ingredients to support you through your wellness journey.
Can children take this multivitamin?

Our Organic Multivitamin with Minerals is formulated for adults, and the suggested use is to take 4 capsules daily or as recommended by your healthcare provider. It is important to note that children have different nutritional needs than adults, and we suggest working with your doctor to help find the ideal individual dose.