Liver & Gallbladder Detox Support
The liver, a vital organ of our body, serves as the ultimate detoxifier, eliminating harmful substances and toxins from our system. As such, it's crucial to nourish this powerhouse with the best care possible. Our Liver Health supplement is an exquisite blend of potent herbs meticulously selected for their exceptional antioxidant properties and other beneficial compounds. The nutrients contained in this exceptional Raw Herbal Extract™ work in perfect harmony to naturally detoxify, flush, and purify the liver of unwanted deposits, built-up toxins, and other impurities. This unique formula also helps safeguard against the detrimental effects of poor dietary habits, processed foods, and daily stress. Experience the delightful taste of our liquid formula, making it a breeze to incorporate into your wellness routine and elevate your liver health to new heights.
Anyone who wants to support or detox their liver.
Shake the bottle well. Take 1 ml twice daily for maintenance or as directed for the liver cleanse program or by your healthcare provider.
View full details
Uniquely Made

The Liver Elixer

We've formulated our supplement with nine clinically-proven nutrients, expertly chosen to rejuvenate and revitalize your liver for optimal health. Elevated with our proprietary Raw Herbal Extract™ technology to preserve the essence of the plant's powerful healing nature. These premium ingredients are extracted without heat, alcohol, or harsh chemicals, so you receive the most potent, bioavailable liquid extraction.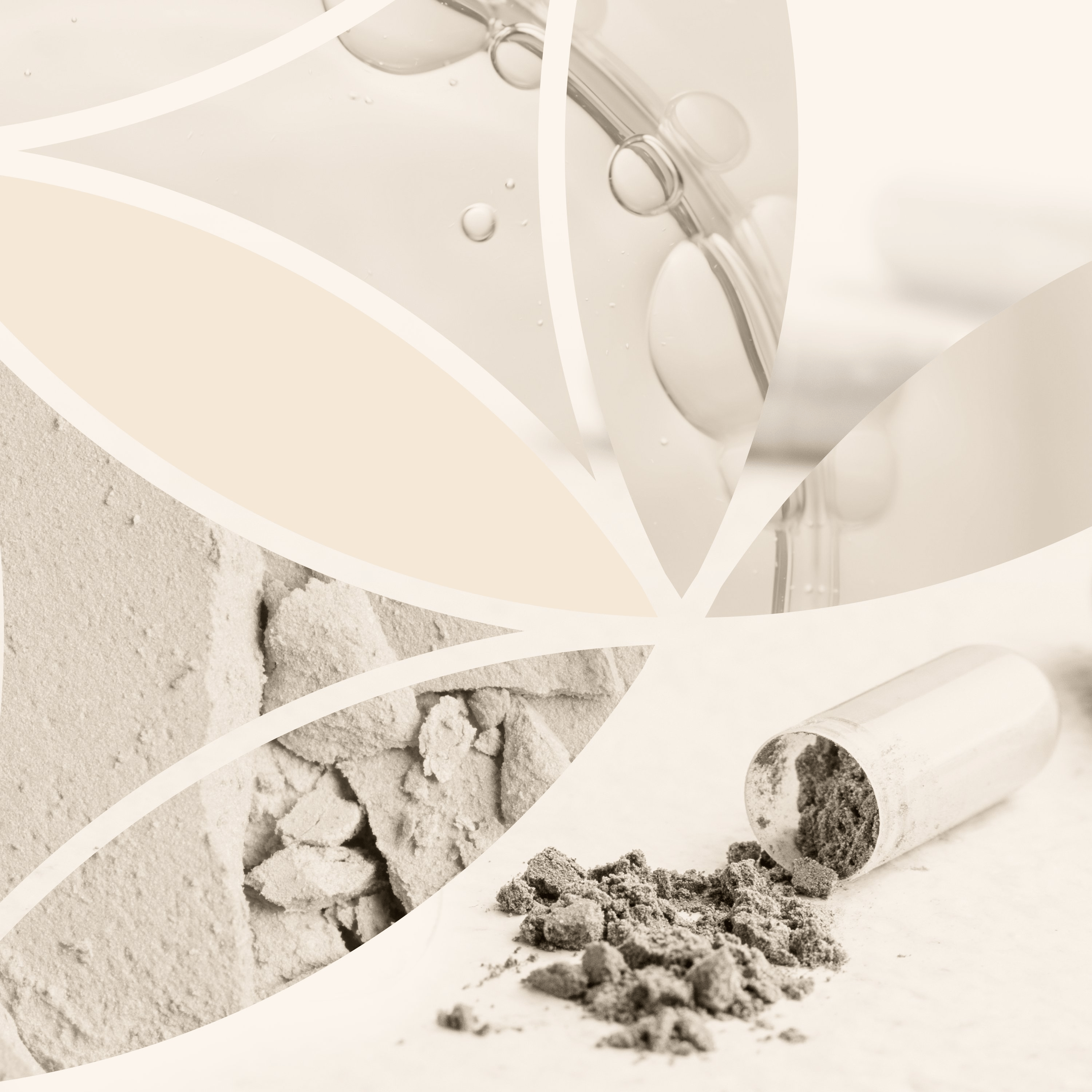 The Benefits

How Liver Health Leads to a Better You.
Healthy Liver Function

Liver Health optimizes all key functions of the liver, including detoxification, bile production, and energy storage. Our expertly chosen blend of botanical substances, including milk thistle and curcumin, contains multiple natural constituents with strong antioxidant activity, protecting liver cells from free radical damage, strengthening liver cell membranes, and helping to maintain the liver's built-in antioxidant system. This is essential in combating the taxing effects of environmental toxins, poor diet, excess alcohol consumption, and lack of exercise on the liver.
Support Detoxification

The liver is an incredibly vital organ, responsible for the crucial function of detoxification. It processes and neutralizes toxins that can enter our body from environmental factors such as air pollution, pesticides, and chemicals in our food. Inadequate detoxification can cause an overload of toxins in the liver, which can lead to a variety of health issues. That's why it's essential to maintain optimal liver health. Our Liver Health supplement contains powerful ingredients to help flush toxins while supporting liver function.
Better Digestion

Our Liver Health supplement is specifically formulated to support bile production, an essential digestive fluid that helps metabolize fats and eliminate waste from the body. With a carefully crafted blend of ingredients, including the powerful antioxidant turmeric, our supplement helps soothe the digestive tract, promoting healthy digestion and optimal liver function.
Made With

Clean, Pure, Premium Ingredients
100% VEGAN | GLUTEN-FREE | NO ADDITIVES, FILLERS, OR PRESERVATIVES
Milk thistle's silymarin compound protects and regenerates liver cells by binding to their membranes, preventing harmful toxins from entering and improving the liver's detoxification process.
Rich in antioxidants, reishi mushrooms have been shown to effectively reduce liver inflammation by lowering levels of certain markers.
Yellow Dock has been traditionally used to support liver function by promoting the production of bile and enhancing the liver's ability to eliminate toxins.
Dandelion is a powerful herb that promotes the flow of bile, a critical component of the liver's digestive process. This helps in the processing of fats and fat-soluble vitamins during digestion.
Turmeric, an exceptional spice, has been shown to aid in the cleansing of the liver, effectively breaking down unwanted elements released from foods, alcohol, medication, or unhealthy air.
The Impact

Total Game-Changer

From Emily R.

I've taking Liver Health for over a month now, and I feel AMAZING. Before, I felt sluggish and rundown, but now I can notice actual improvements. My energy and digestion are much better! I never knew how important a clean liver is.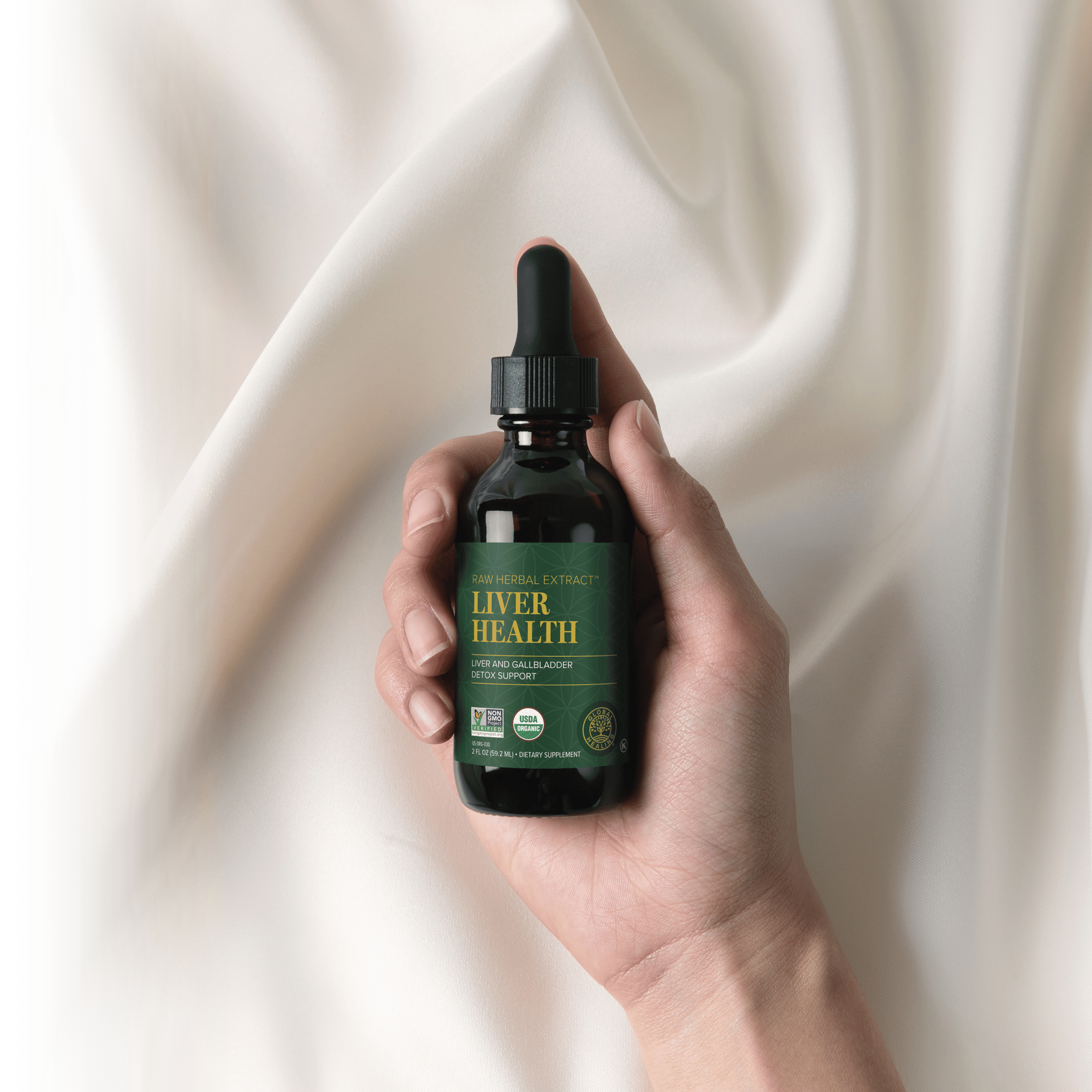 Curate Your Collection
Our customer success team selected this bundle to further transform your liver health.
Better Health in 6 Days
Your liver is the body's main organ for detoxification, and a refreshing reset can help it work its best. We've made that easy with the Liver Cleanse Program — an all-natural, 6-day plan to cleanse and rejuvenate your liver and gallbladder. This complete program involves following a healthy diet and taking liver-support supplements to stimulate the liver and soften buildup, followed by a flush that will purge toxins from the liver and gallbladder.
$84.85
Frequently Asked Questions
How many days should I take the liver health for?

You can use Liver Health daily, as recommended on the label or as desired to support your liver and gallbladder.

Additionally, you can use Liver Health within the 6-day Liver Cleanse Program for more advanced detoxification. We suggest doing the Liver Cleanse Program 2-3 times yearly. Here you have more details:
Does liver health need to be refrigerated? 

This product does not need to be refrigerated and is shelf stable.
Can this be taken even though I do not have a gallbladder?

Liver Health has been to take as-is even without a gallbladder. If you suffer from a severe medical condition, please check with the healthcare provider of choice before use.
Can this be taken long-term, or is this for short-term use? 

Liver health can be used as part of a short-term liver cleanse or simply for daily liver health support.
Can I take this with food?

Liver health is best taken before breakfast or in the evening on empty stomach to maximize absorption.