6 Days to Better Liver Health
Your liver, the body's primary detoxification organ, can greatly benefit from a revitalizing reset to function at its best. That's where the Liver Cleanse Program steps in, providing an all-natural, 6-day regimen designed to cleanse and rejuvenate your liver and gallbladder. This comprehensive plan involves adhering to a healthful diet and liver-supporting supplements, stimulating your liver and softening buildup, followed by a detoxifying flush to eliminate toxins. What's more, the program includes a complimentary VIP support session with our dedicated Customer Satisfaction Team, ready to answer your queries and guide you through the initiation of your cleanse. Prepare to be amazed by the transformation - a surge of energy, enhanced well-being, and streamlined digestion await!
Anyone with a sluggish liver or looking for a liver reset.
For the first four days, take 5 ml of Liver Health and 5 ml of Turmeric simultaneously, directly by mouth, three times per day between meals. That is a total of 15 ml of Liver Health and 15 ml of Turmeric every day. Take the first serving in the morning, the second in the afternoon, and the last before or after your evening meal. Make sure to take them at least 30 minutes to one hour apart from food. Take 4 capsules of Oxy-Powder in the evening at least 10 minutes before bed. During these four prep days, you'll use all of the Liver Health and Turmeric.
View full details
POWERFUL EXPERIENCE

Hands Down the Best Liver Cleanse

From Melissa P.

I've done a few liver cleanses, and this one was the best. I felt great after the cleanse, my face was glowing, and surprised to see my hair so shiny! I've been trying to stick to the ACV drink as a regular routine. But the diet was great, and the schedule was very practical.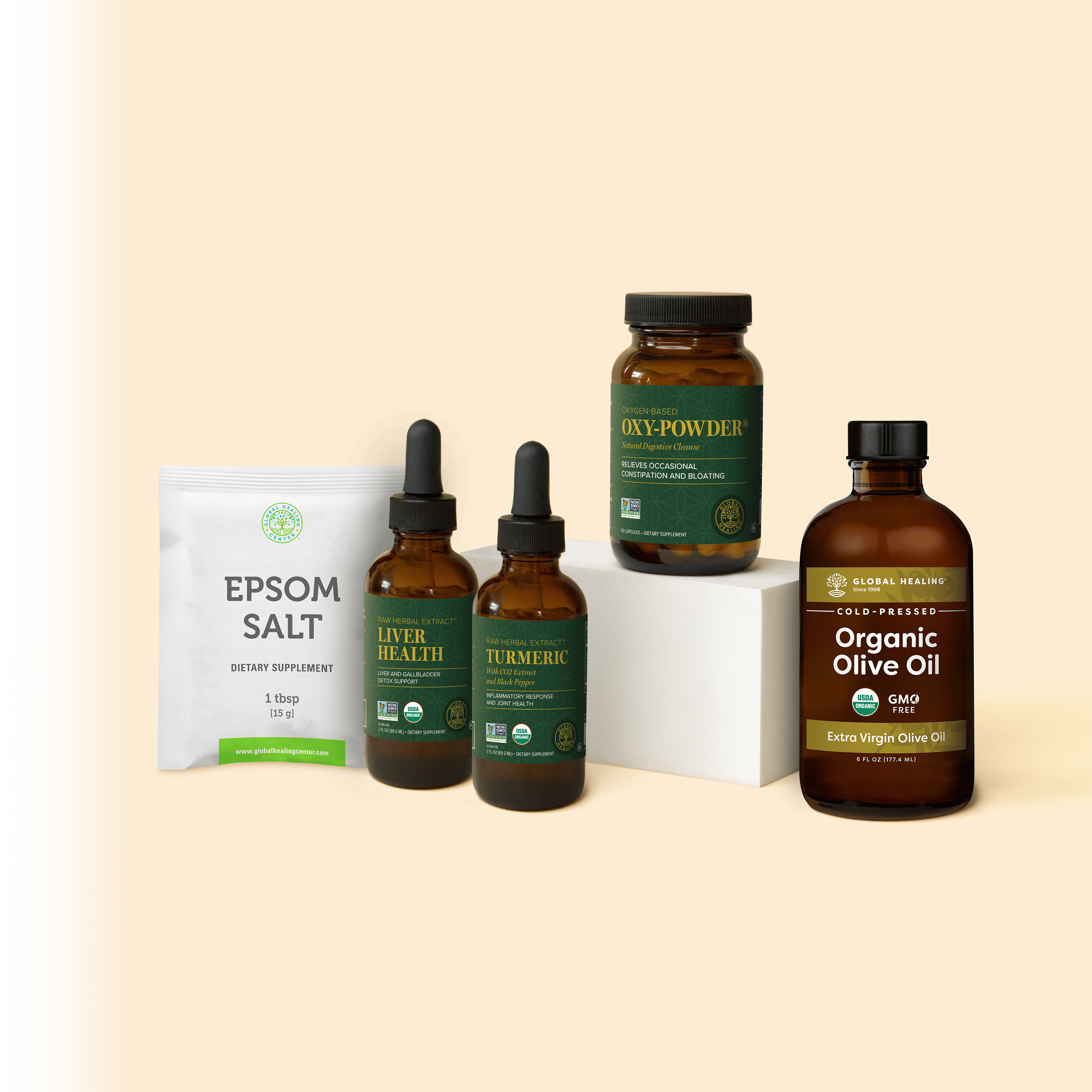 The Benefits

How a Liver Cleanse Leads to a Better You.
Detox the Liver & Gallbladder

The standout benefit of a liver cleanse is purifying the liver and gallbladder. By flushing out accumulated toxins and waste, the cleanse enhances the functionality of these organs, resulting in improved metabolic processes and a significant contribution to overall health and vitality.
Boost Gut Health

With a liver cleanse, you can significantly uplift your gut health, leading to a lighter, healthier overall feeling. By stimulating bile production, it enhances digestion, aids in more efficient nutrient absorption, and alleviates common discomforts such as bloating and irregular bowel movements, effectively promoting a more balanced and well-functioning digestive system.
Support Total Wellness

A liver cleanse goes beyond organ-specific benefits to support total wellness. The improvement in liver function elevates energy levels, promotes brain health owing to the reduced toxin levels, and encourages a heightened sense of well-being. This is because the liver plays a crucial role in many bodily processes, including hormone regulation and nutrient processing, making its health integral to your overall wellness.
WHAT'S INCLUDED?

Clean, Pure, Premium Supplements
100% VEGAN | GLUTEN-FREE | NO ADDITIVES, FILLERS, OR PRESERVATIVES
Oxy-Powder, utilizing oxygen-based mechanisms, delicately rids the intestinal tract of toxins and waste.
Liver Health is an organic blend of antioxidant-rich herbs that cleanse the liver of toxins and deposits.
Turmeric contains antioxidants that stimulate and protect the liver and immune system.
Organic extra virgin olive oil assists the Epsom salt in stimulating and opening up the bile ducts.
Epsom salt relaxes and opens the bile ducts to help release accumulated toxins and deposits.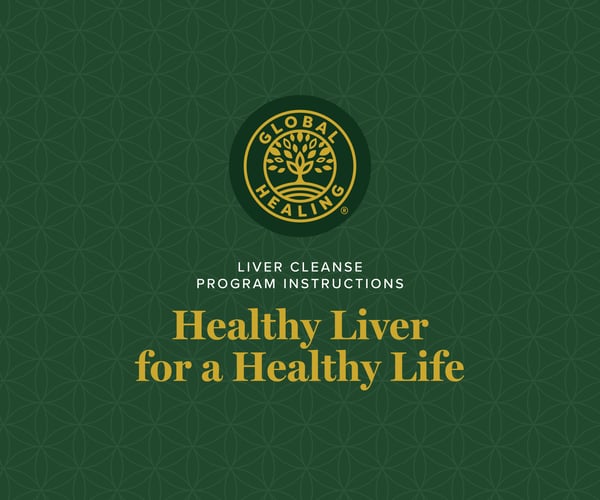 The Liver Cleanse Program comes with comprehensive, user-friendly instructions complemented by unwavering, complimentary support from our dedicated Customer Satisfaction Team.
Frequently Asked Questions
I have non-alcoholic fatty liver. Can I do this cleanse?

The Liver Cleanse Program is excellent for rejuvenating and nourishing your liver and gallbladder. While our products cannot treat or reverse a medical condition, we would anticipate ideal results. Consult with your physician before taking on any new supplements to ensure that they will work well for your individual needs.
How often can you do the liver cleanse?

Initially, the Liver Cleanse Program is a 6-day process. We suggest a minimum of 1 week of rest once you complete the protocol. This can be repeated multiple times with these guidelines in mind.

As a preventative, we recommend doing the Liver Cleanse Program 2-3 times yearly or as needed.
The instructions say I should use all of the Liver Health and Turmeric on days 1-4, but I still have some left.

We do want to make sure that you have more than enough Turmeric and Liver Health so that you can complete this program. If you have leftovers, you can safely consume these after completing your cleanse for additional support. Just follow the instructions for Suggested Use on the label for each product.
I hear Dr. Group suggest that most people need to complete multiple liver cleanses. Can you provide some insight?

Because everyone is so different, some will find relief with 3 Liver Cleanses, others may need to complete 6 or more to achieve these results. The Liver Cleanse Program is a 6-day cleanse that is usually followed by 1 week (or more) of rest. The cleanse could then be repeated if you find it is needed.
Epsom salt is listed for consumption on the 5th day of the Liver Cleanse. I thought that this was only used for the bath. Can you please explain the Epsom salt consumption?

Epsom salt has historically been used as a saline laxative that is consumed orally to induce movement, so it is safe for occasional internal use. We are adding this to the Liver Cleanse as this will help to open up the ducts of the liver before we induce the final flush. This will ensure the best results.
I listen to many naturopathic doctors, and they say consuming processed oils such as olive oil is not healthy for me. If I drink the oil, wouldn't that be processed into my bloodstream and get deposited as fat?

The health benefits of olive oil have been attributed to its antioxidant and anti-inflammatory properties. It is primarily needed to produce bile from the liver and flush/eliminate the deposits you softened the first few days of the program. It will bind to toxins and help to pull toxins from the liver. We use organic, cold-pressed extra virgin olive oil for the Liver Cleanse Program, which is minimally processed.
I am a little scared about the amount of oil on day 6. What happens with all that oil?

The olive oil is one of the most important components and is consumed on the 5th evening of your liver flush. Most people are able to take the oil with the suggestions that are provided in the instruction manual. Here are a couple of guidelines to make it easier:

Refrigerate for at least four hours prior to ingestion.
Combine 4 ounces of fresh grapefruit juice or orange juice with olive oil and shake until well-mixed.
Immediately after drinking the olive oil, go to bed and lie on your right side with your knees drawn up to your stomach for 30 minutes. After 30 minutes, stretch out and go to sleep. In my experience, taking 4 capsules of Oxy-Powder is not enough.
Can we raise the Oxy-Powder dosage to one that works better for me? 

When consuming Oxy-Powder, the ideal result is for it to induce 3-5 movements to achieve the cleansing effect. You can increase the serving of Oxy-Powder to accommodate your needs.
What makes Liver Health and Turmeric have a sweet taste?  They both taste great, but I can't have added sugars.

We use organic vegetable glycerin, which is considered a sugar substitute that is gentle on digestion. Glycerin is naturally sweet but is low glycemic and does not spike blood sugar.
Can you fast when liver cleansing?

While this is possible, we generally do not recommend fasting while cleansing. We do suggest following a plant-based diet with easy-to-digest foods. If you choose to fast, please use discretion and consider working with a naturopath or physician to help determine if this is ideal for your personal needs.