What Is MegaHydrate?
Free radicals are unstable atoms and molecules that roam the body stealing the electrons they need to re-stabilize. This creates more free radicals, and the process repeats itself. Antioxidants are chemical molecules that defend cells from free radicals by slowing down the oxidation of other molecules.
MegaHydrate is a powerful antioxidant supplement that promotes essential full-body hydration. Dehydrated cells cannot absorb nutrients or get rid of waste as well. Over time this leads to nutritional deficiency, cellular oxidation, and a dangerous build-up of toxins. MegaHydrate is the key to unlocking the hidden nutrient-enhancing potential of water inside your body. It's scientifically tested, safe, and has no known adverse side effects. Every 60-capsule bottle lasts 30 days when used as directed.
Dr. Patrick Flanagan is the creator of MegaHydrate. He holds advanced degrees in chemistry, nanotechnology, bio-sciences and medicine. Dr. Flanagan's desire is to share his discoveries with the world in the hope that they may be used to improve human life.
Health Benefits of MegaHydrate
MegaHydrate is a powerful hydrator with potent antioxidant properties that soothe and protect the body.
Promotes Hydration
Dehydration has a whole host of negative effects, from preventing proper digestion to slowing down your body's ability to remove waste. MegaHydrate promotes hydration at the cellular level.
Free Radical Defense
Unlike regular antioxidants, MegaHydrate has been shown to effectively neutralize existing free radicals without creating any toxic byproducts or more free radicals.
Safe & Natural
MegaHydrate is safe. It has been tested under laboratory conditions for effectiveness against a variety of free radicals, including singlet oxygen, super-oxide, and hydroxyl radicals.
The Top 5 Reasons You Need MegaHydrate
Supports Healthy Aging
Free radicals cause oxidative stress and aging. Antioxidants help to neutralize them.
Boosts Mental Agility
Brain fog? The effects of dehydration aren't only physical. It also slows down your thinking.
Soothes Stressed Tissue
As a powerful antioxidant, MegaHydrate helps to facilitate a healthy inflammatory response.
Energy Production
MegaHydrate works with your body to make ATP, a chemical that provides energy to cells.
Optimizes Your Health
The antioxidant power of MegaHydrate is incredible and can tune up all your body's processes.
If you don't water a plant, it starts to wilt. The same thing happens to the cells in your body unless they're hydrated. MegaHydrate is a super strong antioxidant that provides hydration at the cellular level to keep your body running smoothly and help you be your best.
Dr. Edward F. Group III, DC, NP
What's in MegaHydrate
Potassium
Sodium
Silica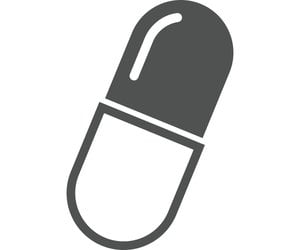 Vegetable Capsule (hydroxypropylmethylcellulose, titanium dioxide color)
Potassium Citrate
Sodium Borohydride
Tips for Taking MegaHydrate
Stay Hydrated
MegaHydrate can't hydrate your cells if you don't stay hydrated, so make sure to drink water — at least half your body weight in ounces per day. Example: 160 pounds = 80 ounces of water. 
Cleanse Your Body
MegaHydrate optimizes your health at the cellular level. Cleansing your body of toxins sets the stage to make sure it's able to do that efficiently. A colon cleanse or liver cleanse is a great start.