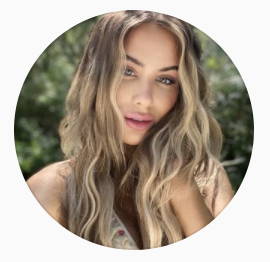 Victoria Paul's Favorite Products

We're Global Healing. We thoughtfully source ingredients aligned to their most natural, high-frequency state. All of our products are vegan and gluten-free, and filled with organic and wildcrafted ingredients. By focusing on products rooted in nature and free of toxic additives, you can feel confident Global Healing Products will have a meaningful, positive impact on your health.
INTERESTED IN TRYING US FOR THE FIRST TIME?
Use the code below to SAVE 10%* OFF your Global Healing order.
Vitamin B12 is a vital nutrient that supports normal energy levels, cardiovascular health, and the nervous system. We've created an organic, triple-activated vitamin B12 supplement that provides organic nutritional support to meet your needs.
This organic, plant-based vitamin C complex is a naturally powerful antioxidant that supports immune function, collagen and protein production, and a healthy response to inflammation.
Our Commitment to Quality & Purity

For more than 20 years, Global Healing has led the natural supplement industry with innovation, creativity, and an unmatched commitment to purity.
Our mission is to guide you on your journey to a healthy, balanced life through cleansing, nutrition, exercise, and a happy mind. We have a global vision to create a world where everyone has the power to live healthy.
*Exclusions and Limitations: There is no minimum purchase required. This offer cannot be combined with other promotions or coupon codes. Order processing may be delayed one to two days during this promotion. This discount may not be applied to any orders completed after the offer has expired or retroactively to any orders made before the offer began. All discounts exclude intraMAX® 2.0, intraMIN®, and intraKID® 2.0. Excludes wholesale orders. Offer valid only on globalhealing.com. Free shipping applies to orders shipped to the US only.